October 17, 2022
NAFCU breaks down Fed's Reg II final rule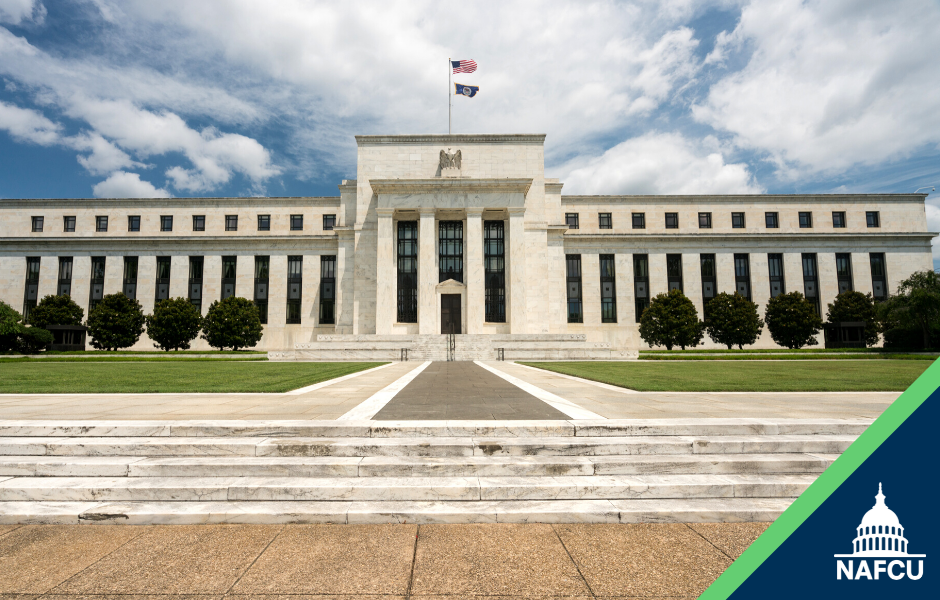 NAFCU Friday sent a Final Regulation Summary to members breaking down the Federal Reserve's final rule on Regulation II, which covers debit card interchange fees and network routing exclusivity. The final rule requires debit card issuers to enable and allow merchants to choose from at least two unaffiliated networks for card-not-present (CNP) transactions, such as online purchases.
Of note, to the extent that debit card issuers do not currently have this capability on their debit cards, they will need to reissue their debit cards by July 1, 2023. In addition, the final rule notes that credit unions do not need to affirmatively guarantee that two unaffiliated networks will always be available to all merchants in every conceivable transaction context. Instead, credit unions must configure their debit cards so that transactions performed with the card can be processed on at least two unaffiliated networks
Through the Final Regulation, NAFCU notes:
the final rule does not alter interchange fees;

the final rule does not alter the Regulation II exemption from interchange fee limitations for financial institutions with less than $10 billion in assets;

the rule clarifies that the requirement for at least two unaffiliated payment networks to be enabled, which has applied to debit card transactions in general since 2011, now explicitly applies to CNP transactions;

and

the final rule considers the requirement satisfied if the issuer has enabled a combination of networks that avoids network exclusivity and the networks have each taken steps reasonably designed to be able to process electronic debit transactions.
NAFCU previously wrote to the Fed, urging the agency to withdraw the modification, stating that this change will produce a negative impact on credit unions. In response to the Fed's issuance of the final rule, NAFCU President and CEO Dan Berger stated the rule "will force small issuers to allow transactions over riskier networks, increasing fraud costs for our nation's community financial institutions."
Berger pledged to continue to engage the Fed and Congress and underscore the negative impacts of the rule, which "would increase implementation and fraud costs for smaller financial institutions, on top of everything else they're battling with inflation, all for the benefit of big box stores and big online retailers such as Amazon."
The rule will become effective July 1, 2023. For detailed background information of the finalized rule, including a section-by-section analysis, view the Final Regulation.
Related Resources
Add to Calendar 2023-09-27 14:00:00 2023-09-27 14:00:00 Financial Services Mega-Trends: Welcome to a Whole New World of Financial Services About the Webinar A transformation is underway in the U.S. financial services industry that will have a profound impact on how participants do business, how they strategize about their futures, and how they collaborate around products, service and information. During this session, Cynthia Schroeder, Larry Pruss, and Patti Wubbels will highlight mega-trends worth watching. Key Takeaways: • How the financial services business model is changing • How new entrants are disrupting the industry through innovation • How technology is changing the nature of financial services delivery and distribution • How demographic shifts require credit unions to adapt their cultures and value propositions to gain market share among younger members • How credit unions must adopt a security-first mindset to protect their reputations and the data of their members Register Here Web NAFCU digital@nafcu.org America/New_York public
preferred partner
Strategic Resource Management
Webinar
Mortgage Servicing
preferred partner
Dovenmuehle
Blog Post
Cybersecurity, Risk Management
preferred partner
DefenseStorm
Blog Post
---
Get daily updates.
Subscribe to NAFCU today.