August 09, 2018
NAFCU at bureau today on fintech, importance of level playing field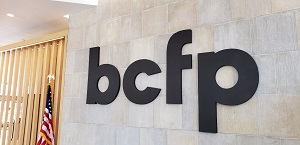 NAFCU today will meet with the newly selected Bureau of Consumer Financial Protection's (formally the CFPB) Office of Innovation Director Paul Watkins for an introduction to the bureau's new office and its focus on helping fintech firms develop new products and services.
NAFCU Senior Regulatory Affairs Counsel Ann Kossachev and Regulatory Affairs Counsel Andrew Morris will attend today's meeting.
While NAFCU agrees that fintech produces real benefits to consumers, it holds that any company engaged in core banking functions should be regulated the same way as credit unions. The association continues to support a fair playing field so credit unions have as many opportunities as banks and non-regulated entities as part of its 2018 priorities.
The Office of Innovation is expected to focus on cryptocurrencies, blockchain technologies and private currencies and microlending (lending by people rather than an institution). This week, the bureau said it was working in collaboration with 11 other financial regulators and related organizations on an initiative called the Global Financial Innovation Network, which will aim to provide a better way for fintech firms to interact with regulators on global scale. The network will also create a new framework for cooperation between regulators on innovation-related topics.
Recently, the Treasury Department released a report detailing ways that Congress and regulators could aid the growth of fintech companies, which shares many ideas put forward by NAFCU. Also, the Office of the Comptroller of the Currency (OCC) announced that it will move ahead on special-purpose national bank charters for fintech firms, which addresses many of NAFCU's recommendations regarding fintech supervision.
Get daily updates.
Subscribe to NAFCU today.