March 31, 2020
NAFCU calls on Treasury to ensure CUs can meet small biz lending needs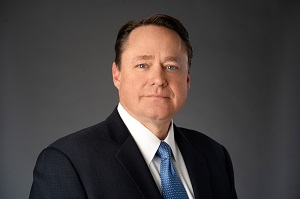 Following enactment of the Phase 3 coronavirus relief package, which includes a new Small Business Administration (SBA) paycheck protection program, NAFCU President and CEO Dan Berger urged Treasury Secretary Steven Mnuchin to expeditiously publish guidance related to this program and ensure that all federally-insured credit unions (FICUs) are able to act as lenders under it.
Under the paycheck protection program provision, credit unions that are not currently SBA-approved lenders could be allowed to provide program loans until the national emergency declaration expires. The provision directs the Treasury Department to work with the SBA to establish criteria for "insured credit unions" allowed to participate in the program and Berger said "any guidance or criteria published [should include] all FICUs as lenders."
"FICUs continue to serve local small businesses and provide credit that might not otherwise be available," Berger stressed. "At the outset, FICUs operate to serve their local communities and the Paycheck Protection Program allows FICUs to serve the needs of small businesses in their communities during the COVID-19 pandemic. The funds appropriated for the Paycheck Protection Program will be provided by FICUs, and all FICUs must have the opportunity to provide these loans."
As the Treasury Department and SBA work on guidance and criteria, Berger noted that "FICUs that do not currently participate in SBA lending programs will need time to update their operations, train staff, obtain access to SBA platforms, make other necessary updates, and alert members to the availability of the loan program."
"Moreover, small business members are in dire need of funds to make payroll. To accommodate the loan requests of small businesses, guidance and regulations should be published as soon as possible," he said.
NAFCU will continue to work with the administration, Congress, and agencies to ensure credit unions have the guidance and relief needed to meet members' needs during the pandemic.
Access a FAQ on Phase 2 and a summary chart on Phase 3 to see how credit unions are impacted by these relief provisions. NAFCU also has a roundup of regulator responses related to the coronavirus; access all resources here.
Related Resources
---
Get daily updates.
Subscribe to NAFCU today.