July 02, 2019
NAFCU to CFPB: CUs' overdraft services provide value to members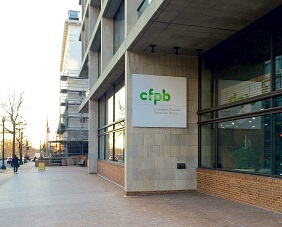 NAFCU's Andrew Morris shared the association's support of the CFPB's recent efforts to relieve burdens imposed by its overdraft rule on credit unions, and also pushed the bureau to objectively consider the value of overdraft services to credit union members.
"Credit unions have a strong track record of working closely with their members to resolve any disputes or concerns, particularly regarding overdraft fees," wrote Morris, NAFCU's senior counsel for research and policy. "Virtually all credit unions (95%) are willing to waive overdraft fees on a case-by-case basis based on NAFCU surveys."
Morris was responding to the bureau's planned review of the overdraft rule under the Regulatory Flexibility Act. He asked that the bureau's review consider not just the cost of participation in overdraft programs, but also consumer benefits – many which are associated with credit unions' approach to member service – to correct assumptions regarding the value of overdraft products and consumer preferences.
In the letter, NAFCU suggested that the bureau should:
facilitate consumer choice by identifying opportunities for relief;
not infringe on overdraft options and instead encourage development of new products and mechanisms for compliance;
not rely on outdated overdraft studies to inform future rulemaking efforts; and
permit financial institutions to supplement Model Form A-9 with additional information and improve

the

safe harbor under Regulation E.
Morris also pointed to credit unions' consumer friendly, short-term credit options that serve as alternatives to overdraft, such as payday alternative loans, signature loans, secured and unsecured lines of credit and accommodation loans.
"In general, consumers understand that overdraft protection is just one option that may be more or less suitable depending on their financial circumstances," he said.
NAFCU has long defended credit unions' use of responsible overdraft programs – they are often coupled with free financial education and counseling services to ensure credit union members are informed of the benefits and uses of overdraft products. The association has also monitored litigation risks under the rule and will continue to work with the CFPB to provide regulatory relief for credit unions.
Related Resources
---
Get daily updates.
Subscribe to NAFCU today.