May 15, 2019
NAFCU to CFPB: Expand PALs exemption, remove underwriting requirements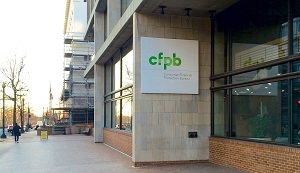 NAFCU is supportive of the CFPB's proposal to remove mandatory underwriting requirements – including ability-to-repay (ATR) provisions – from its 2017 payday lending rule, wrote NAFCU's Kaley Schafer in response to a proposal issued by the bureau earlier this year. NAFCU recommends the CFPB tailor regulations to protect consumers against the egregious practices of traditional, high-cost payday lenders in the marketplace, while also encouraging responsible lenders to offer short-term, small-dollar loans.
Schafer, NAFCU's regulatory affairs counsel, highlighted that the ATR underwriting requirements as currently written have negative effects on lenders that provide safe financing. She said that its removal could allow credit unions flexibility in underwriting.
"The existing mandatory ATR underwriting requirements were designed to protect consumers from triple-digit interest rates and remaining in a cycle of debt," Schafer wrote. "However, the existing underwriting requirements inhibit credit unions and other financial institutions from offering safe and affordable short-term, small-dollar lending options. Instead, consumers continue to seek out non-bank lending options which still have an annual percentage rate (APR) upwards of 400 percent."
While the final payday rule addressed many concerns raised by NAFCU to ensure credit unions' ability to meet consumers' needs for short-term, small-dollar loans, Shafer advocated for the bureau to expand the safe harbor exemption to include all future iterations of the NCUA's payday alternative loan (PAL) program, enabling credit unions to offer additional safe and affordable loans and strengthening this lending option.
Schafer also noted that the bureau issued a concurrent notice of proposed rulemaking to delay the compliance date for the ATR requirements from August 19 to November 20, 2020. The payday rule had been set to take effect in August; however, a lawsuit was brought against the bureau in federal court in Texas to prevent enforcement of the payday lending rule. The court ultimately granted a stay of the rule's compliance date following the bureau's announcement of a pending proposal.
This litigation has caused confusion for lenders and potential lenders that wish to enter the marketplace. A delay of the entire Payday Rule is necessary given the pending litigation. It will also allow the Bureau ample time to contemplate this proposed rule, including time to review obstacles not originally anticipated in the final rule – such as future iterations of PALs.
On Monday, NAFCU and member credit unions met with the bureau and NCUA to discuss issues and recommendations related to payday lending, and lawmakers are set to examine the CFPB's role in empowering predatory lenders and the proposed repeal of its payday lending rule on Thursday. NAFCU will continue to engage with the bureau as they consider changes that will impact credit unions' abilities to offer these types of loans.
Related Resources
---
Get daily updates.
Subscribe to NAFCU today.