May 02, 2023
NAFCU to CFPB: Mortgage loan originator rules provide 'consistency and trust'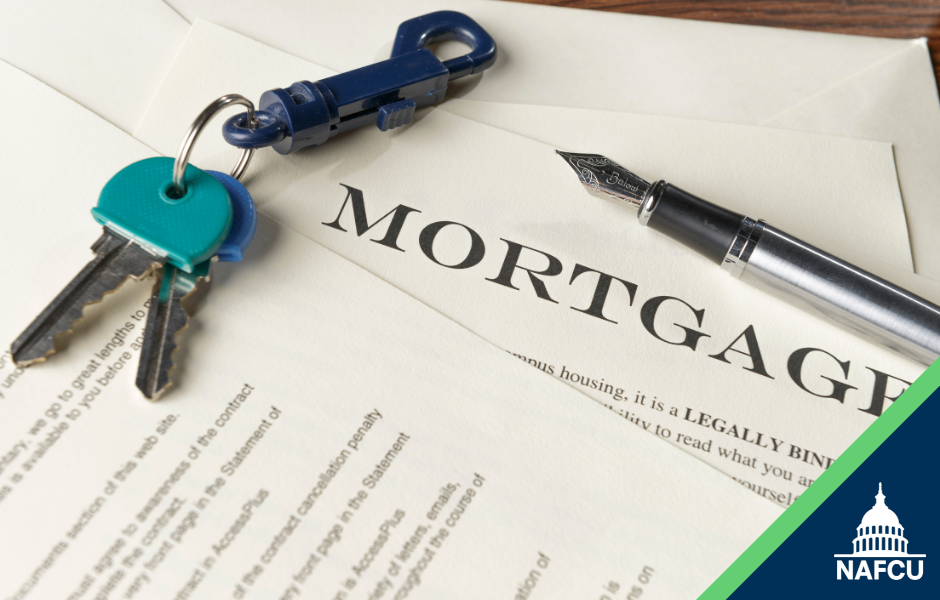 As part of the CFPB's required review of the mortgage loan originator rules under Regulation Z, NAFCU Regulatory Affairs Counsel James Akin offered support for the rules as they stand and recommended opportunities for clarifying guidance.
"[T]he Loan Originator rules have been instrumental in promoting consistency and trust in mortgage lending, while also deterring bad actors from engaging in misleading practices," Akin wrote. "Due to the complexity of mortgage lending, these rules have established a reliable and equitable framework for all stakeholders involved. Given their long-standing presence, changing these rules would be highly disruptive and potentially more challenging than maintaining the status quo."
Akin noted that prior to the rules' enactment in the wake of the 2008 financial crisis, "the mortgage lending industry was largely self-regulated, which allowed for a range of predatory practices such as steering borrowers into subprime loans with high interest rates and fees and providing borrowers with incomplete or misleading information about their loans." He added that these predatory practices hurt responsible lenders like credit unions.
Akin also asked for guidance from the bureau to clarify that compensation to mortgage loan originators based on overall loan growth is permitted, as well as additional clarity on including the Nationwide Mortgage Licensing System and Registry (NMLSR) ID on certain documents.
Read Akin's full letter to the bureau. Comments received by the bureau from this request for information may help the agency determine the future of loan originator rules. Stay tuned to NAFCU Today for updates.
Related Resources
Home-Secured Lending
Blog Post
Consumer Lending Home-Secured Lending
Blog Post
Home-Secured Lending Examination & Enforcement Operations
Blog Post
Home-Secured Lending
Blog Post
---
Get daily updates.
Subscribe to NAFCU today.