April 26, 2023
NAFCU, CU trades set record straight on military base leases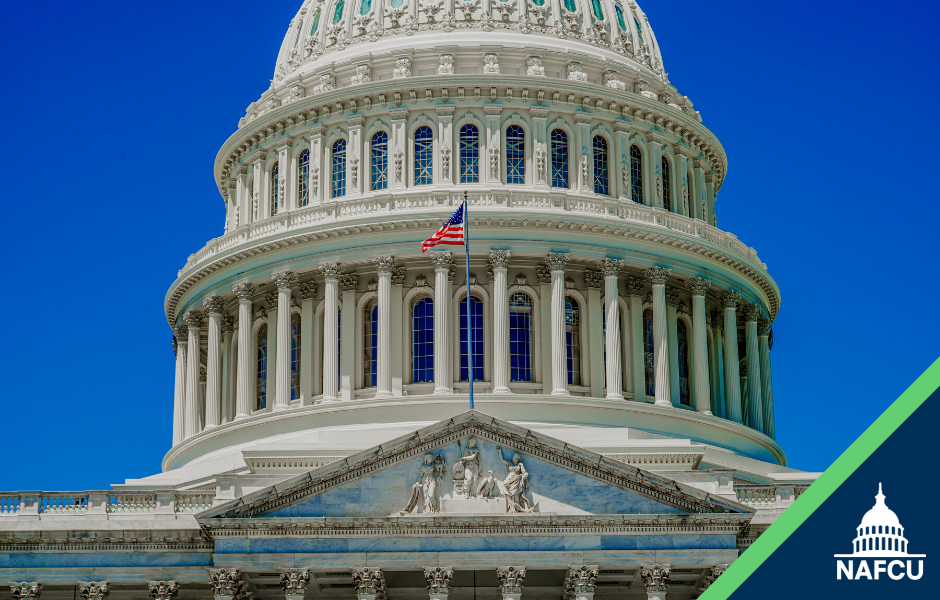 As Congress' work on must-pass the National Defense Authorization Act (NDAA) gets underway, NAFCU, the Defense Credit Union Council (DCUC), and CUNA sent a letter to leaders of the House and Senate Armed Services Committees to set the record straight on efforts to allow banks to operate rent-free on military bases.
"Defense credit unions continue to serve our nation's servicemembers and their families exceptionally well," wrote NAFCU President and CEO Dan Berger, DCUC President and CEO Anthony Hernandez, and CUNA President and CEO Jim Nussle. "As member-owned, not-for-profits, defense credit unions focus is providing quality financial services to our men and women in uniform.
"…This focus on service to their members and their base has led Congress to give the [Department of Defense (DoD)] discretionary authority to allow credit unions to use land and space on military bases at a nominal rate," they explained. "Historically, defense credit unions have been asked to remain on base to alleviate the high transactional costs coupled with poor service by other financial institutions. It is no secret that being member-owned and not-for-profit is how defense credit unions keep interest rates low and responsive to member needs (e.g., deployment), which improves the financial readiness of our military. Other financial institutions simply cannot match the credit union difference."
The credit union trades have long fought to protect credit union nominal leases on military installations and oppose efforts to allow all banks to operate rent-free on military bases under the NDAA. Banks have argued for "parity" on this issue but have failed to recognize the substantial difference between not-for-profit defense credit unions and for-profit banks, as well as credit unions' non-cooperative, member-focused structure.
In the letter sent Tuesday, NAFCU, DCUC, and CUNA highlighted findings from a DoD report last year that showed banks' argument "hinges on the flawed argument that the lease they pay causes financial access problems for service members." The report found "military personnel and civilians increasingly have the option of obtaining banking services online and/or off-base" and that they are fully able to "engage in a wide range of financial services transactions with any number of financial services providers they choose at almost any time, regardless of where either party may be physically located."
The groups urged lawmakers to reject proposals that include the banker-sought provision in the 2024 NDAA. NAFCU will monitor the committees' discussions on the legislation and keep credit unions informed of any developments.
Related Resources
---
Get daily updates.
Subscribe to NAFCU today.