December 03, 2019
NAFCU to CUs: Share input on unauthorized mobile app transactions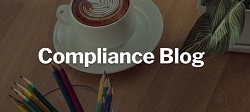 Following several questions from members on how to handle unauthorized use claims when a mobile payment app was used to facilitate a transaction, NAFCU's Compliance and Regulatory Affairs Teams are seeking feedback from credit unions on how they would like Regulation E error resolution responsibilities clarified.
Credit unions who have experienced this issue are encouraged to contact NAFCU Senior Regulatory Compliance Counsel Jennifer Aguilar or Senior Counsel for Research and Policy Andrew Morris to share challenges faced and potential solutions. NAFCU is engaged with the CFPB on this issue to discuss how the bureau's innovation policies could provide solutions.
In a new post on the Compliance Blog, Aguilar notes the association has received questions related to:
whether the credit union is liable for unauthorized transactions involving a payment app;

whether the credit union may require the member to file a claim with the app provider first; and

whether the app provider is responsible for resolving the claim.
Aguilar offers insights into Regulation E, which states "the 'financial institution' is responsible for resolving claims for unauthorized use, including being liable for the amounts if the investigation reveals the transaction was unauthorized." However, she flags "the implementation of the prepaid rule has further complicated these already complex investigations."
"The preamble to the 2016 final prepaid rule discusses mobile payment apps throughout and determines some of them are considered prepaid accounts; in which case, the app provider is a financial institution," Aguilar writes, providing more analysis of the prepaid rule's sections and definitions related to mobile app providers.
"The most challenging issue this definition creates is that there are two financial institutions involved, both with equal Regulation E error resolution responsibilities for the same transaction," Aguilar explains. "Filing a claim directly with the mobile payment app provider does not alleviate the credit union from its Regulation E obligations if the member also files the same claim with the credit union."
Read Aguilar's full blog to learn more about investigation challenges for transactions involving payment apps and how to address refunds.
Related Resources
Accounts Examination & Enforcement
Blog Post
Accounts Advertising
Blog Post
Accounts Examination & Enforcement
Blog Post
---
Get daily updates.
Subscribe to NAFCU today.