February 01, 2019
NAFCU to FHFA: Ensure CUs' inclusion in AMA programs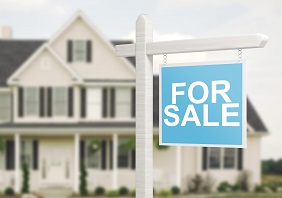 Noting the important role credit unions play in providing affordable home lending to their communities, NAFCU recommended that the Federal Housing Finance Agency (FHFA) include credit unions in its Federal Home Loan Bank (FHLB) goals proposal, specifically for small member participation and affordable housing loans.
NAFCU Directory of Regulatory Affairs Ann Kossachev made the recommendation in response to the FHFA's proposed rule to amend the FHLB housing goals related to mortgage purchasing. As currently written, the proposal excludes credit unions from the new small member participation housing goal.
"NAFCU is optimistic that the FHFA did not intend to exclude credit unions as 5,185 credit unions, or 95 percent of the credit union industry, have assets under $1.173 billion," Kossachev said, highlighting how many credit unions fall under the proposed asset cap for small member participation. "NAFCU strongly urges the FHFA to clarify that this proposed new housing goal does not exclude credit unions.
"If the FHFA did intend to exclude credit unions from this new housing goal, then NAFCU must vehemently oppose this portion of the rule," she added.
The proposed rule would also:
set a single prospective mortgage purchase housing goal as a share of each FHLB's total purchases under the acquired member assets (AMA) program;
set a new small member participation housing goal for participation by small institutions;
eliminate the volume threshold and instead allow FHLBs to propose different goals levels for mortgage purchases and small member participation, subject to FHFA approval; and
simplify and expand the eligibility criteria to enable federally backed loans to count for goals purposes.
"Above all, NAFCU wants to ensure that credit unions continue to be able to participate in the AMA programs in a meaningful way, particularly in the new small member participation housing goal," Kossachev stressed. "NAFCU supports the overall simplification of the housing goals regulation, as well as the additional flexibility granted to the FHLBs and the phase-in period that the FHFA has provided in the proposal.
"However, NAFCU wants to ensure that the changes do not reduce the FHLBs' ability to purchase mortgages. As such, NAFCU recommends that the FHFA set initial housing goal targets so that all FHLBs are in compliance from the start, and then incrementally increase the targets as appropriate," she added.
Read Kossachev's detailed response here.