August 29, 2023
NAFCU hosting 'junk fees' webinar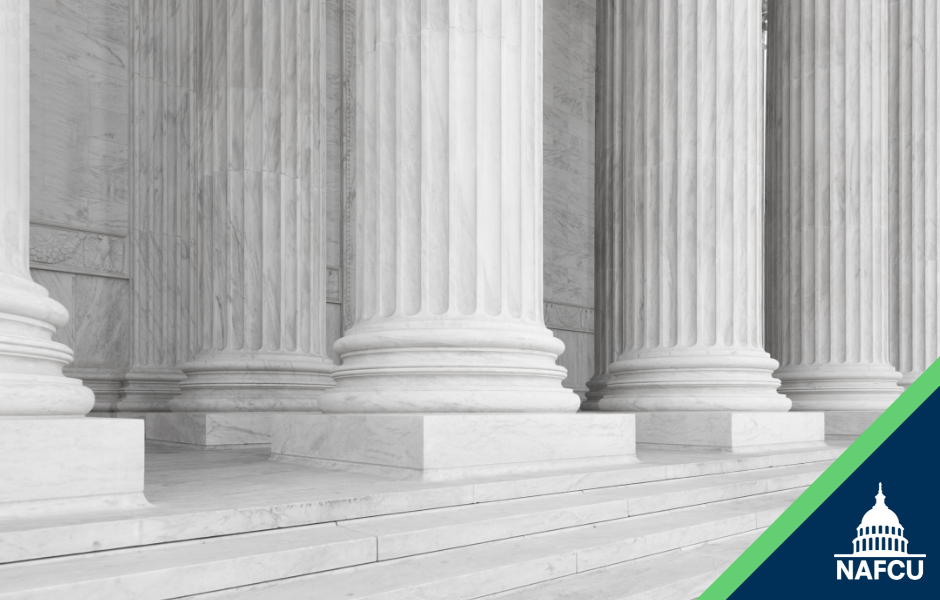 NAFCU is offering a webinar to discuss the increased regulatory scrutiny over fees, what may qualify as a "junk fee," and the ways a credit union can evaluate their current fees. The webinar, happening Sept. 8 at 2 p.m. Eastern, will also discuss the current status of the proposed Junk Fees Prevention Act.
Register now to attend. Registration also offers on-demand access to the recording of the webinar for one year.
NAFCU has led the charge against the CFPB's proposal to lower credit card late fees and mischaracterization of "junk fees" in financial services, with NAFCU President and CEO Dan Berger calling for an end to the CFPB's "war on Main Street.
The association recently wrote to the Senate Banking Subcommittee on Financial Institutions and Consumer Protection to highlight that fees which must be disclosed are not junk fees. Additionally, Berger penned an op-ed for CU Insight to highlight the negative effects of the CFPB's attack on credit card late fees, noting it will "undoubtedly have wide-ranging ramifications and raise costs on all financial products and services."
The association will continue to hold the bureau accountable for policy making decisions that would impact the 137 million credit union members. 
Related Resources
Add to Calendar 2023-11-30 09:00:00 2023-11-30 09:00:00 Safeguarding Credit Unions with Threat Intelligence Listen On: Key Takeaways: [1:01] What is threat intelligence, and why is it important to CUs? [2:14] What are threat intelligence feeds, and what role do they play in strengthening CUs? [4:41] Leveraging threat feeds and integrating intelligence into tools is crucial. [6:35] Learn what threat CUs should be most concerned about. [7:39] Phishing is ever-evolving, and user awareness is critical. [10:43] Learn how Defense Storm uses feeds to protect its customers. [13:28] Threat intelligence is not as complicated as some think; initiation can be easy through Slack, discussions, and a reporting culture. Web NAFCU digital@nafcu.org America/New_York public
preferred partner
DefenseStorm
Podcast
Consumer Lending
Blog Post
Add to Calendar 2023-11-28 09:00:00 2023-11-28 09:00:00 Growing Creatively & Innovatively in 2024 Listen On: Key Takeaways: [0:58] What can credit unions do to best prepare themselves for 2024? [2:12] Although he sees a glimmer of hope, Jack points out that the liquidity crisis and slow prepayment speeds hamper rapid recovery. [5:22] We discuss how credit unions seek low loan growth through member-centric strategies such as second mortgages and home improvement lending. [7:34] Credit unions are leveraging advancing technology for member-focused engagement. [9:31] How will technology continue to evolve and affect credit unions? [11:43] What role does AI play in innovative growth? [14:14] Credit unions adopt technology for efficiency, enabling staff to focus on personalized member interactions, especially with younger generations. [17:14] Closing thoughts, emphasizing competition against banks and fintech for younger generations. Web NAFCU digital@nafcu.org America/New_York public
Strategy & Growth, Consumer Lending
preferred partner
Allied Solutions
Podcast
---
Get daily updates.
Subscribe to NAFCU today.