June 13, 2019
NAFCU housing principles in FHFA's Report to Congress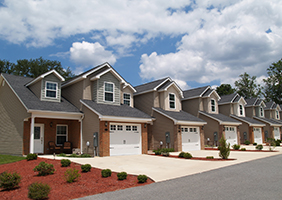 A number of NAFCU's housing finance reform principles – including providing equal access to lenders of all size, allowing the government-sponsored enterprises (GSEs) to rebuild capital and more – are supported in the Federal Housing Finance Agency's Report to Congress released this week.
"A successful housing market is of great importance to credit unions and their 117 million members," said NAFCU President and CEO Dan Berger. "NAFCU has been continuously engaged with the FHFA on reform, and we appreciate Director [Mark] Calabria's commitment to ensuring lenders, regardless of their size, retain access to the secondary mortgage market as consumers benefit from an inclusive marketplace with robust lending options.
"We also thank Director Calabria for supporting several other NAFCU principles for housing finance reform, including rebuilding capital at the GSEs, expanding credit risk transfer transactions and maintaining the single security. We look forward to continuing to help shape the housing reform debate."
Berger and credit union representatives are scheduled to meet with Calabria tomorrow to discuss housing finance issues and will learn more about Calabria's plans for administrative reform. NAFCU has previously met with Calabria several times to share the association's housing finance reform priorities.
In the report, Calabria requests that Congress take immediate action on housing finance reform. He also asks that Congress strengthen the FHFA's powers by:
granting the agency the authority to charter competitors to the GSEs;
enhancing its regulatory authority so that the agency can act like any other financial regulator (specifically, similar to the Office of the Comptroller of the Currency); and
granting the agency third-party vendor authority.
On allowing the GSEs to rebuild capital, Calabria asks Congress to amend or eliminate certain capital definitions that are in the FHFA's statute to allow it to develop more tailored capital and leverage standards. According to the agency's spring rulemaking agenda, it plans to finalize its capital requirements proposal this summer (read NAFCU's position here), which could be impacted by this request for Congress.
Related Resources
---
Get daily updates.
Subscribe to NAFCU today.