October 02, 2018
NAFCU: More guidance needed from bureau on HMDA, more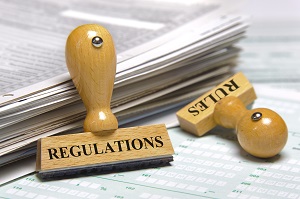 NAFCU reiterated the need for more industry guidance on the Bureau of Consumer Financial Protection's (previously the CFPB) Home Mortgage Disclosure Act (HMDA) rule during a NAFCU webinar last week. The webinar, which is still available for viewing on demand, details the exemption updates to the final rule.
Moderating the NAFCU webinar, NAFCU Vice President of Regulatory Compliance Brandy Bruyere noted that there is an appetite within the credit union industry for more guidance on the bureau's HMDA rule. Bureau Project Manager Keiley O'Hallaron and Office of Mortgage Markets Policy Analyst Patrick Orr, who led the webinar, said they would look into the request.
NAFCU has repeatedly asked that the bureau adopt a guidance process similar to other regulators where regulated entities can seek answers on unresolved or unclear issues. More guidance is needed from the bureau that articulates clear supervisory expectations so credit unions have the information they need to operate in a safe, sound and compliant manner.
As an example of responding to implementation FAQs, the association has also pointed out how, while not ideal, the bureau addressed many common questions in webinars leading up to the compliance deadline for its "Know Before You Owe (KBYO)" mortgage disclosures, or TRID rule.
NAFCU-backed legislation introduced in both the House and Senate would require the bureau to issue timely guidance on its rules in order to facilitate industry compliance and better protect consumers. The bill, the Give Useful Information to Define Effective (GUIDE) Compliance Act (H.R. 5534/S. 3443), would require that the bureau set clear timelines to solicit industry questions and provide answers during and after a rule's implementation process, among other requirements.
Related Resources
---
Get daily updates.
Subscribe to NAFCU today.