November 14, 2019
NAFCU, NCUA discuss examinations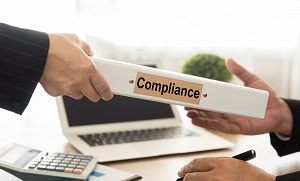 NAFCU Wednesday met with the NCUA to discuss efforts to modernize and improve the agency's examinations as well as other exam-related issues. Earlier this year, NCUA Board Chairman Rodney Hood provided an update on modernizing the agency's supervisory system and announced coordinated efforts with state regulators.
NAFCU Executive Vice President and General Counsel Carrie Hunt, Vice President of Regulatory Compliance Brandy Bruyere, and Director of Regulatory Affairs Ann Kossachev met with the agency's Business Innovation Director Kelly Lay, Director of the Office of National Examinations and Supervision Scott Hunt, and staff from the Office of Examination and Insurance.
During the meeting, NAFCU shared some of the results of its latest Economic & CU Monitor survey focused on how credit unions prepare for examinations. Additionally, the survey included questions on the exam areas of focus, and the availability and accessibility of exam-specific guidance.
NAFCU has previously recommended that the NCUA expand eligibility for an extended 18-month exam cycle for all well-run, low-risk credit unions, and urged the NCUA to reconsider its approach to supervision and  better coordinate resources and expertise with other regulators, including state supervisory authorities. The association has also asked for an update on the agency's exam modernization efforts.
The association has myriad resources on NCUA exams available to ensure credit unions are fully prepared; NAFCU members can contact NAFCU's compliance team directly (find contact information here) with any compliance question. The newest edition of The NAFCU Journal features an article on the exam process with insights from representatives at credit unions and the NCUA.
NAFCU also has an Exam Fairness Guide available for download that walks through exam basics such as the goals of an NCUA exam, risk-focused versus defined-scope exams, frequency of exams and extended exam cycles. 
NAFCU will continue to work with the NCUA on modernization efforts and keep credit union updated.
Related Resources
---
Get daily updates.
Subscribe to NAFCU today.