May 02, 2019
NAFCU NCUA exam resources now available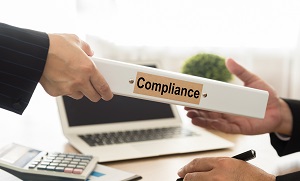 Examinations are among the NCUA's priorities for this year. NAFCU takes seriously its reputation for providing the best federal compliance assistance to credit unions, and as a result has launched myriad resources to ensure credit unions are fully prepared for these exams.
NAFCU members can contact NAFCU's compliance team directly (find contact information here) with any compliance question. The team responds to inquiries within one business day.
The NAFCU Compliance Blog – which publishes three times a week – tackles a number of exam-related issues including the Automated Cybersecurity Examination Toolbox (ACET), which the NCUA has identified it will use to evaluate the cybersecurity risk of all credit unions with more than $250 million in assets by Dec. 31, 2023. The most recent blog post covers the NCUA examining for liquidity risk (read more here).
NAFCU also has an Exam Fairness Guide available for download that walks through exam basics such as the goals of an NCUA exam, risk-focused versus defined-scope exams, frequency of exams and extended exam cycles. The guide also has helpful tips for navigating exam challenges, the appeals process and achieving fair exam outcomes.
The first day of the association's Regulatory Compliance Seminar is comprised of a number of sessions focused on examinations, including fair lending exam procedures, cybersecurity, NCUA exam modernization efforts and interacting with NCUA examiners. Learn more about the seminar and register for it here; save $200 off registration with the code SEM19SAVINGS through Aug. 2.
NAFCU continues to recommend that the NCUA expand eligibility for an extended 18-month exam cycle for all well-run, low-risk credit unions in order to reduce burdens and decrease the NCUA's operating budget. The association has also urged the NCUA to reconsider its approach to supervision and also better coordinate resources and expertise with other regulators, including state supervisory authorities.
Related Resources
Examination & Enforcement
Blog Post
Examination & Enforcement
Blog Post
Examination & Enforcement
Blog Post
Examination & Enforcement Accounts Operations
Blog Post
---
Get daily updates.
Subscribe to NAFCU today.