May 19, 2021
NAFCU, others reiterate opposition to adding lease provisions to NDAA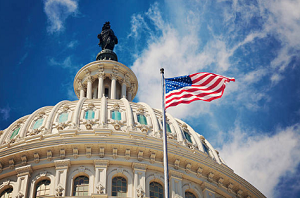 Though the Senate Armed Services Committee has announced it would delay the markup of the fiscal year 2022 National Defense Authorization Act (NDAA) until July and the House Armed Services Committee has indicated that they will not tackle their version until September, NAFCU has reignited its advocacy to keep changes to the lease provisions out of the bill. In letters sent yesterday to both committees, NAFCU reiterated the association's longstanding call to protect credit union nominal leases on military installations and prevent efforts to allow all banks to operate rent-free on military bases.
NAFCU consistently advocates against this bank-sought provision in the NDAA and has successfully kept it from being included over the past few years.
In the letters, the association joined with the Defense Credit Union Council (DCUC) and CUNA to explain that while banks argue for "parity" on this issue, "the fact is that banks already can obtain leases at a nominal cost." In addition, the group touted the substantial difference between not-for-profit defense credit unions and larger banks, highlighting the credit union difference.
"As member-owned, not-for-profits, defense credit unions focus is providing quality financial services to our men and women in uniform," stated the group. "This focus on the servicemember is evident whether it involves opening a checking account, obtaining low-interest credit, or learning how to properly save for retirement — defense credit unions proudly serve their communities while protecting against financial predators outside the gate."
NAFCU will remain engaged with both the Senate and House Armed Services Committees as they consider the FY2022 NDAA to ensure this provision is again not included.
Related Resources
Strategy, Marketing, Growth & Retention, Customer Engagement
Blog Post
---
Get daily updates.
Subscribe to NAFCU today.