February 07, 2019
NAFCU publishes blog on TRID, requests additional FAQs from CFPB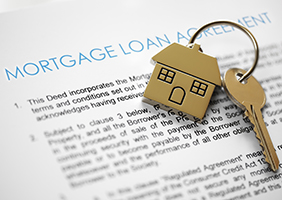 In an effort to provide greater clarity on the CFPB's recently released answers to frequently asked questions about its TILA/RESPA integrated disclosure (TRID) rule, NAFCU published a new Compliance Blog post on the topic.
 
Three of the questions are related to corrected closing disclosures and three business-day waiting period before consummation, and another question is on whether a creditor's use of a model form provides a safe harbor if the model form doesn't reflect a finalized TRID change.
 
Read the full blog post here.
 
NAFCU's Director of Regulatory Affairs Ann Kossachev also wrote the CFPB to suggest additional areas where FAQs would provide significant clarity and assistance to credit unions. These include: cure provisions and error corrections, negative owner's title insurance premium, calculating cash to close, second lien loans, pre-approvals/pre-qualifications and payoff in a purchase money loan.
"Although NAFCU strongly supports the use of formal rulemaking versus informal guidance, NAFCU and its member credit unions recognize that pursuing rulemakings for all TRID issues is time-consuming and may be inefficient. Thus, NAFCU urges the Bureau to instead issue comprehensive FAQs summarizing the questions received by stakeholders and the answers provided by Bureau staff," wrote Kossachev. "NAFCU urges the Bureau to instead issue comprehensive FAQs, to provide transparent and open guidance that credit unions can easily reference."
 
Under its fall rulemaking agenda, the bureau indicated it would issue an assessment of the TRID rule this year. NAFCU has various resources available on TRID, including two popular blogs: One that explains the bureau's fix to the TRID "black hole," and another detailing "TRID 2.0" compliance deadline related to statutory damages and errors in loan estimate or closing disclosure.
Related Resources
---
Get daily updates.
Subscribe to NAFCU today.