December 06, 2022
NAFCU pushes back against proposed CDFI application changes, offers recommendations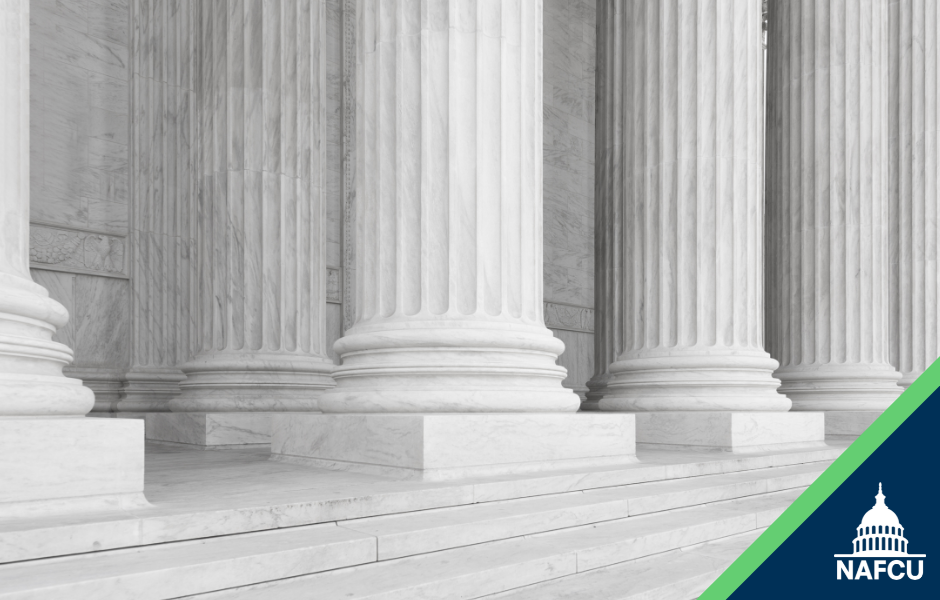 In a letter sent to the Community Development Financial Institutions (CDFI) Fund Monday, NAFCU Senior Regulatory Affairs Counsel Aminah Moore explained why the association does not support proposed changes to the CDFI certification standards and instead recommends increased transparency and minimal discretion from the fund regarding all certification requirements so that new applicants and already established CDFIs can comply with a predictable process without excessive regulatory burden.
Of note, the CDFI Fund's proposed changes would implement a one-year effective date, which NAFCU believes would not be long enough for CDFIs to come into compliance with the new standards. Moore recommended a three-year effective date or a mandatory three-year cure period for CDFIs to comply with the proposed certification standards.
Moore urged the CDFI to:
defer to an applicant's functional regulator regarding what products should and should not be offered to consumers; and
provide all credit unions parity with banks and exempt them from completing the financing entity section of the new application, as well as exempting affiliates from demonstrating primary mission requirements.
The CDFI Fund is currently in a six-month blackout period, which began Oct. 1, during which it is not accepting new applications in an attempt to update its application process. 
The fund in early October released a first look at the revised application and Annual Certification Data Collection Report (ACR), as well as revisions on its data collection mechanisms. 
The agency in September also issued supplemental guidance on CDFI certification and published a CDFI Certification Cure Period FAQ guide to inform CDFIs how to resolve certification-related deficiencies during a cure period.
In addition, the CDFI Fund issued a request for public comment on pre-approved Target Market assessment methodologies related to the CDFI certification process as part of its ongoing efforts to revise the process. Comments are due to the CDFI Fund by Dec. 19.
NAFCU has published several issue briefs, including one on CDFIs, to help credit unions stay informed on this topic. Stay tuned to NAFCU Today for the latest on this topic.
Related Resources
Add to Calendar 2023-11-30 09:00:00 2023-11-30 09:00:00 Safeguarding Credit Unions with Threat Intelligence Listen On: Key Takeaways: [1:01] What is threat intelligence, and why is it important to CUs? [2:14] What are threat intelligence feeds, and what role do they play in strengthening CUs? [4:41] Leveraging threat feeds and integrating intelligence into tools is crucial. [6:35] Learn what threat CUs should be most concerned about. [7:39] Phishing is ever-evolving, and user awareness is critical. [10:43] Learn how Defense Storm uses feeds to protect its customers. [13:28] Threat intelligence is not as complicated as some think; initiation can be easy through Slack, discussions, and a reporting culture. Web NAFCU digital@nafcu.org America/New_York public
preferred partner
DefenseStorm
Podcast
Consumer Lending
Blog Post
Add to Calendar 2023-11-28 09:00:00 2023-11-28 09:00:00 Growing Creatively & Innovatively in 2024 Listen On: Key Takeaways: [0:58] What can credit unions do to best prepare themselves for 2024? [2:12] Although he sees a glimmer of hope, Jack points out that the liquidity crisis and slow prepayment speeds hamper rapid recovery. [5:22] We discuss how credit unions seek low loan growth through member-centric strategies such as second mortgages and home improvement lending. [7:34] Credit unions are leveraging advancing technology for member-focused engagement. [9:31] How will technology continue to evolve and affect credit unions? [11:43] What role does AI play in innovative growth? [14:14] Credit unions adopt technology for efficiency, enabling staff to focus on personalized member interactions, especially with younger generations. [17:14] Closing thoughts, emphasizing competition against banks and fintech for younger generations. Web NAFCU digital@nafcu.org America/New_York public
Strategy & Growth, Consumer Lending
preferred partner
Allied Solutions
Podcast
---
Get daily updates.
Subscribe to NAFCU today.