July 02, 2020
NAFCU recommends PPP loan forgiveness improvements to SBA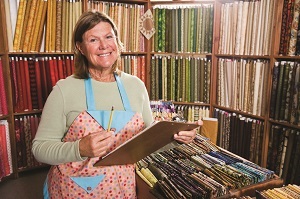 NAFCU Senior Regulatory Affairs Counsel Kaley Schafer reiterated the association's recommendations to improve the forgiveness process for paycheck protection program (PPP) loans, including by granting automatic forgiveness for loans under $150,000, following the Small Business Administration's revised interim final rules (IFRs) on the issue.
While the program's authorization for new loans expired June 30, the Senate Tuesday and the House Wednesday passed legislation to extend the PPP's authorization to Aug. 8 as there is still roughly $130 billion of funds available for loans. It now heads to the president to sign.
Also Tuesday, a bipartisan group of senators introduced the Paycheck Protection Small Business Forgiveness Act to provide a simplified automatic forgiveness process for covered PPP loans less than $150,000. NAFCU has actively sought this automatic forgiveness of small dollar PPP loans for the benefit of both small businesses and credit unions that are recovering from the coronavirus pandemic and may have strained financial and human resources.
In her letter, Schafer asked the SBA to continue providing timely and updated FAQs and guidance to help lenders and borrowers through the forgiveness process. In addition to the EZ loan forgiveness applications that the SBA has provided for certain borrowers, Schafer asked the agency to also provide a forgiveness calculator tool to help small businesses fill out their applications and for flexibility for lenders who may experience operational burdens in processing the applications.
Schafer also recommended the SBA provide additional guidance to address ambiguities in IFRs issued, including related to the:
forgiveness eligibility of expenses not indicated on the borrower application;

eligibility of mortgage interest for loans now in forbearance; and

application denials and appeals process.
For implementation of the program as required by the recently-enacted Paycheck Protection Program Flexibility Act, Schafer called for more guidance on:
extended maturity date; and

additional forgiveness reduction exemptions.
Read Schafer's full letter here.
Further information is accessible on the SBA's and Treasury's websites. NAFCU will continue to monitor potential changes to the PPP and remain in contact with the SBA, Treasury Department, and Congress to ensure credit unions can lend effectively through the program.
Access NAFCU's updated PPP FAQs here.
Related Resources
Business Lending
Blog Post
Business Lending
Blog Post
---
Get daily updates.
Subscribe to NAFCU today.