June 02, 2020
NAFCU reiterates CUs' capital, liquidity concerns to lawmakers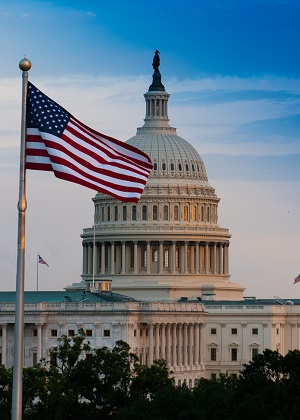 In conjunction with today's Senate Banking Committee hearing on implementing Title IV of the CARES Act, NAFCU Vice President of Legislative Affairs Brad Thaler sought additional relief for credit unions amid the coronavirus pandemic related to capital, loan modifications, liquidity and more.
Today's hearing is set to begin at 10 a.m. Eastern (stream it on the committee's website) and will feature testimony from representatives from the U.S. Chamber's Center for Capital Markets Competitiveness, American Action Forum, and Economic Policy Institute.
Parity with banks
NAFCU has consistently called for lawmakers to provide capital flexibility to credit unions on par with what community banks received in the CARES Act, which allowed banking regulators to temporarily lower the Community Bank Leverage Ratio (CBLR) from 9 percent to 8 percent. In the letter sent Monday, Thaler again asked for this relief "so that credit unions may loan more to their members who need it."
Thaler also noted that one section of the CARES Act "appears to allow the [FDIC] to establish an unlimited maximum guarantee, whereas the 'equivalent' provision for the [NCUA] appears to only apply to noninterest bearing transaction accounts." Thaler asked that the committee extend the NCUA's ability to do the same for all shares or deposits held by federally-insured credit unions (FICUs).
Central Liquidity Facility (CLF)
The CARES Act allowed the NCUA to make temporary changes to the CLF in order to enhance credit unions' ability to access and use the facility; the NCUA in April issued an interim final rule to do so. As Congress considers additional coronavirus relief packages, NAFCU is advocating that changes made to the CLF are made permanent. NCUA Chairman Rodney Hood and Board member Todd Harper have also asked Congress to make these changes permanent. Most provisions are set to expire Dec. 31, 2020; proposals to extend these changes at least through 2021 have been introduced in both the House and Senate.
Loan modifications
Thaler thanked lawmakers for including relief for loan modifications that would otherwise be categorized as troubled debt restructurings (TDRs), but noted that credit unions and their members continue to face operational challenges. While the NCUA and other financial regulators have released some guidance related to loan modifications, NAFCU has urged the NCUA to offer further flexibility and relief regarding the anticipated uptick in TDRs due to businesses and consumers being unable to recover in time to resume normal payments within the next six months.
Current expected credit loss (CECL) standard
Credit unions are preparing to implement the CECL standard – set to take effect for the industry in 2023 – and Thaler argued that "pending new capital requirements from regulators could stymie [economic recovery] efforts." The CARES Act provided temporary relief under the standard through the end of this year, but asked lawmakers to extend relief to prevent "constraints on lending" and other negative impacts on recovery while reiterating that credit unions' should be exempt from the standard. NCUA's Hood earlier this month backed NAFCU's call for an exemption for credit unions under the standard, arguing that its compliance costs outweigh its benefits.
Mortgage forbearance
Since the CARES Act was enacted at the end of March, NAFCU has shared with Congress, the Federal Housing Finance Agency (FHFA), NCUA, and Treasury Department concerns about the health of mortgage markets and the need to provide credit unions with additional relief. The CARES Act provided borrowers with forbearance options for single-family and multifamily loans sold to the government-sponsored enterprises (GSEs), but did not provide relief for mortgage servicers, such as credit unions. Thaler reiterated these concerns, asking Congress to work with the FHFA to address the association's concerns and also "consider legislative action to ensure that this health crisis does not become another financial crisis."
NAFCU will keep credit unions informed of CARES Act implementation efforts (see the association's regulator response chart and CARES Act summary for more information) and maintain its strong advocacy on Capitol Hill to ensure credit union priorities are included in future relief packages.
Related Resources
---
Get daily updates.
Subscribe to NAFCU today.