May 13, 2020
What CUs need to know as forbearance requests increase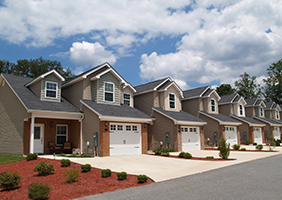 House Democrats Tuesday unveiled their Phase 4 coronavirus relief package – the Health and Economic Recovery Omnibus Emergency Solutions (HEROES) Act – which includes several amendments to provisions of the CARES Act related to mortgage forbearances. As more homeowners seek mortgage relief amid the pandemic, NAFCU continues its work with Congress, the Treasury Department, Federal Housing Finance Agency (FHFA), and NCUA to ensure credit union mortgage servicers receive more guidance and relief.
Since the CARES Act was enacted at the end of March, NAFCU has shared with the FHFA concerns about the health of mortgage markets and the need to provide credit unions with additional relief, and urged the agency to take steps to support mortgage servicers. The CARES Act did not provide relief for mortgage servicers, such as credit unions, but the FHFA heeded NAFCU's call and has made an effort to do so.
Under the CARES Act, borrowers experiencing financial hardship during the coronavirus crisis may request forbearance on single-family and multifamily loans sold to the government-sponsored enterprises (GSEs), and in response mortgage servicers must provide a forbearance that allows borrowers to defer their mortgage payments up to 180 days with an option for an additional 180-day extension. The law also included a NAFCU-sought provision to provide flexibility for the NCUA in dealing with troubled debt restructurings (TDRs); the association continues to work with the NCUA to obtain clarity on loan modifications and treatment of TDRs.
Under the HEROES Act, all single-family covered mortgages would be eligible for forbearance requests, not just those backed by the government. In addition, it grants automatic forbearance for 60 days for any mortgage loans that are 60 days delinquent and have not yet been granted forbearance. Delinquent borrowers can ask for an initial extension of 120 days and a subsequent extension of 180 days. In a letter last week to House Financial Services Committee Chairwoman Maxine Waters, D-Calif., on the committee's Phase 4 priorities, NAFCU President and CEO Dan Berger raised concerns about efforts to mandate broad forbearance in the Phase 4 package.  The FHFA has also made a change to allow the GSEs to purchase mortgages in forbearance.
Following the FHFA's announcement that it will provide a four-month limit on advances of principal and interest payments for loans in forbearance sold to the GSEs, Berger held a call with FHFA Director Mark Calabria to discuss additional efforts to provide relief to credit unions and other mortgage servicers. The association also discussed these concerns with Treasury.
NAFCU also raised forbearance concerns to the National Governors Association (NGA) as it called for extended tax payment deadlines. The association said forbearance requests could negatively impact credit unions' net worth.
The association and FHFA have also discussed the possibility of a liquidity facility. Treasury Department Secretary Steven Mnuchin previously indicated the Federal Reserve doesn't plan to create a facility to support nonbank mortgage servicers. Although the Fed does not currently plan to create a mortgage servicer facility, Ginnie Mae has approved a private market servicer liquidity facility.
The NCUA has provided a Letter to Credit Unions detailing the interagency statement on working with borrowers amid the coronavirus pandemic, which includes a section on CARES Act forbearance provisions. In addition, NAFCU's member-only online networks are a great resource for credit unions looking to gain insights from others in the industry dealing with mortgage assistance and forbearance requests.
NAFCU will continue working with Congress, Treasury, FHFA and NCUA to provide credit unions with additional guidance and relief amid the coronavirus pandemic.
Related Resources
Home-Secured Lending Consumer Lending
Blog Post
Home-Secured Lending
Blog Post
Home-Secured Lending
Blog Post
Home-Secured Lending Examination & Enforcement
Blog Post
---
Get daily updates.
Subscribe to NAFCU today.