April 23, 2020
FHFA allows GSEs to buy mortgages in forbearance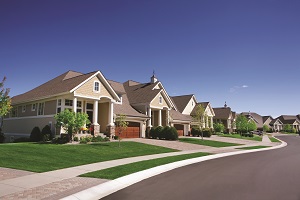 The Federal Housing Finance Agency (FHFA) Wednesday announced the government-sponsored enterprises (GSEs) will be allowed to purchase single-family mortgages in forbearance that meet specific eligibility criteria. FHFA Director Mark Calabria said purchases of "these previously ineligible loans will help provide liquidity to mortgage markets and allow originators to keep lending."
"NAFCU thanks FHFA Director Mark Calabria for listening to credit unions' concerns and for working to provide additional liquidity to credit unions and other mortgage servicers so they can offer loans during the coronavirus pandemic," said NAFCU President and CEO Dan Berger. "It is important the mortgage market continues to support homeowners, and the agency's modified eligibility requirements for the GSEs purchasing of loans in forbearance is a positive step toward keeping the mortgage market liquid for homebuyers. 
 
"However, it is also important to note that the new fees attached to the sale of loans may be cost prohibitive for many credit unions and limit affordable loan options for homebuyers, and NAFCU is remaining closely engaged with the agency to see where additional relief measures can be made," Berger concluded.
Under the CARES Act, borrowers experiencing financial hardship during the coronavirus crisis may request forbearance on single-family and multifamily loans sold to the GSEs, and in response mortgage servicers must provide a forbearance that allows borrowers to defer their mortgage payments up to 180 days with an option for an additional 180-day extension.
In Wednesday's announcement, the FHFA noted that some borrowers have sought payment forbearance shortly after closing on their single-family loan and before the lender could deliver the mortgage loan to the GSEs. Typically, mortgage loans either in forbearance or delinquent are ineligible for delivery under GSE requirements.
For mortgage loans made from Feb. 1, 2020, through May 31, 2020, and that meet certain eligibility criteria, these restrictions will be lifted. The pricing for these loans will also be raised "to mitigate the heightened risk of loss to the Enterprises from these loans." The loan-level pricing adjustment (LLPA) fee will be 500 basis points for first-time homebuyers, and 700 basis points for all other loans.
NAFCU is working closely with the FHFA to address credit union mortgage servicer concerns and had previously urged the agency to provide relief to servicers that, without action by the FHFA, would have to continue making principal and interest payments to the GSEs on loans in forbearance. The FHFA announced Tuesday that it will provide a four-month limit on advances of principal and interest payments for these loans.
NAFCU will continue to monitor the FHFA's efforts to support liquidity in the mortgage market and work with the agency to ensure credit unions' concerns are addressed.
Related Resources
Home-Secured Lending
Blog Post
Home-Secured Lending
Blog Post
Home-Secured Lending
Blog Post
Consumer Lending Home-Secured Lending
Blog Post
---
Get daily updates.
Subscribe to NAFCU today.