October 20, 2020
NAFCU reiterates need for CECL exemption, calls for longer phase-in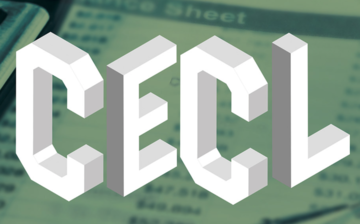 In response to the NCUA's proposed rule to create a three-year phase-in of the day-one adverse impacts of the current expected credit loss (CECL) accounting standard on federally-insured credit unions' (FICUs) net worth ratio, NAFCU Senior Counsel for Research and Policy Andrew Morris expressed support for the concept, but also called for a longer phase-in option and additional examination flexibility.
As the standard currently does not become effective for credit unions until 2023, Morris suggested that there is still time for an intervention to occur before the industry transitions to a standard that has the potential to "chill lending activities during a period of critical economic recovery."
Amid the coronavirus pandemic, NAFCU, NCUA, and lawmakers have voiced concerns about the standard hindering financial institutions' ability to lend effectively during the recovery.
"NAFCU maintains that credit unions should not be subject to the CECL standard given our industry's record of prudent fiscal management before and after the financial crisis, limited complexity, and structure as not-for-profit, member-owned cooperatives," added Morris. "The NCUA should recognize this difference and identify opportunities to work with the FASB and Congress to exclude credit unions from coverage under CECL."
The association highlighted how the rule would impact credit unions and broke down the proposal via section-by-section analysis in a Regulatory Alert sent to members following the proposal; view the Regulatory Alert here. Additionally, NAFCU has numerous resources available to credit unions as they prepare to implement the standard.
NCUA Board Chairman Rodney Hood in April backed NAFCU's call for an exemption for credit unions under the standard, arguing that its compliance costs outweigh its benefits. Following the announcement of Richard Jones as the new FASB chairman, NAFCU President and CEO Dan Berger sent Jones a letter outlining credit unions' concerns and urging an exemption for the industry.
The association will continue to work with FASB and the NCUA to obtain relief for credit unions.
Related Resources
Examination & Enforcement
Blog Post
Add to Calendar 2021-10-14 14:00:00 2021-10-14 14:00:00 Secure Cloud Adoption: How to Build a Roadmap for Secure Cloud Journey About the Webinar Cloud, digital, and new business models are disrupting many industries including financial institutions. Innovative credit unions are adopting cloud to enable their digital transformation. This will ensure long term cost effectiveness of delivering routine services to members while at the same time introducing new offerings in a seamless, secure manner. This webinar will cover strategies on how your CU can plan and implement a cloud roadmap that supports your current and future initiatives in digital innovation. Key takeaways: Driving business outcomes with Cloud as an enabler  Cloud roadmap – Organizational & technical considerations Security, automation, and cost-effective approach to implementation Watch the Webinar Web NAFCU digital@nafcu.org America/New_York public
preferred partner
Persistent Systems
Webinar
---
Get daily updates.
Subscribe to NAFCU today.