November 18, 2019
CECL delay for CUs now official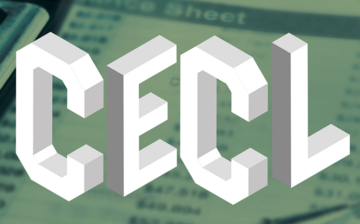 The Financial Accounting Standards Board's (FASB) Accounting Standards Update (ASU) to delay the current expected credit loss (CECL) standard by an additional year has been published and is now official. As a result of the update, the implementation date for not-for-profits, including credit unions, is now 2023.
NAFCU maintains that credit unions should not be subject to CECL due to the negative impact it will have on institutions' capital. The association will continue to ask FASB to consider less burdensome alternatives for the industry and work with the NCUA to provide more resources for credit unions.
The ASU also includes new timetables for hedging and lease standards, which extends and simplifies how effective dates for future major standards are staggered between larger public companies and all other entities.
Following FASB's decision to move forward with the delay, federal financial regulators – including the NCUA – issued a proposed interagency policy statement for CECL and proposed guidance on credit risk review systems.
The proposed interagency policy statement describes regulatory expectations for an institution upon adoption of CECL and explains the responsibilities of management and the board of directors when determining allowances for credit losses (ACLs) under Generally Accepted Accounting Principles (GAAP). It would become effective at the time of each institution's adoption of CECL.
Credit unions can learn more and submit feedback on the proposed interagency policy statement and guidance on credit risk review systems through NAFCU's Regulatory Alert until Nov. 25; comments are due to the NCUA Dec. 16.
Get daily updates.
Subscribe to NAFCU today.