October 18, 2019
Following CECL delay, regulators seek comment on policy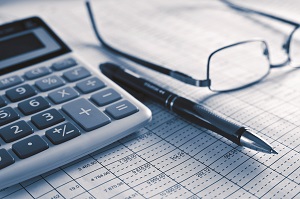 Federal financial regulators, including the NCUA, have issued a proposed interagency policy statement to account for changes made by the Financial Accounting Standards Board (FASB) to its current expected credit loss (CECL) standard. After years of NAFCU advocacy seeking an exemption or delay for credit unions, FASB approved a delay of the standard that will push compliance to 2023 for credit unions.
FASB Wednesday approved the drafting of a final accounting standards update to delay CECL by an additional year. The delay will be official once the final update is published. In addition, the board approved new timetables for hedging and lease standards, which extends and simplifies how effective dates for future major standards are staggered between larger public companies and all other entities.
The proposed interagency policy statement describes the CECL methodology for determining allowance for credit losses (ACLs) at amortized costs, including loans held for investment, net investments in leases, held-to-maturity debt securities, and certain off-balance sheet credit exposures. It would become effective at the time of each institution's adoption of CECL.
The proposed policy statement indicates that:
examiners will review the conceptual soundness of the model used in the loss estimation process, including developmental evidence, performing ongoing monitoring activities, including process verification and benchmarking, and analyzing model output;
examiners should recognize that the processes, loss estimation methods, and underlying assumptions an institution uses to calculate ACLs require the exercise of a substantial degree of management judgment; and
it is inappropriate for examiners to seek adjustments to ACLs for the sole purpose of achieving ACL levels that correspond to a peer group median, a target ratio, or a benchmark amount when management has used an appropriate expected credit loss framework to estimate expected credit losses.
Review the full proposed policy statement.
The regulators – NCUA, FDIC, Office of the Comptroller of the Currency, and Federal Reserve – are seeking comments on all aspects of the proposed policy statement; comments are due Dec. 16 and NAFCU will issue a Regulatory Alert to gather credit union feedback before submitting a letter.
NAFCU maintains that credit unions should not be subject to CECL due to the negative impact it will have on institutions' capital. The association will continue to ask FASB to consider less burdensome alternatives for the industry and work with the NCUA to provide more resources for credit unions.
The association has numerous resources available to credit unions as they prepare to implement the standard. CECL will be a hot topic of discussion at NAFCU's CFO Summit – happening Dec. 11-12 in Huntington Beach, Calif. – which will also review the NCUA's expectations for examinations. Register for the CFO Summit today and save $200 off registration.
Get daily updates.
Subscribe to NAFCU today.