October 09, 2019
NCUA's McWatters clarifies CECL developments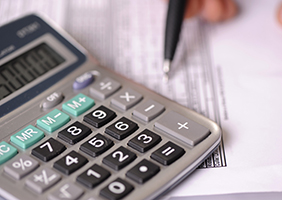 At NAFCU's Congressional Caucus last month, NCUA Board Chairman Rodney Hood announced that the agency has the authority to phase in the Financial Accounting Standards Board's (FASB) current expected credit loss (CECL) standard. NCUA Board Member J. Mark McWatters – in a new op-ed – provides further clarifications to this and other recent developments that will help credit unions in their CECL transition.
NAFCU has shared its concerns about the CECL standard – from its implementation burdens to its impact on credit unions' capital – since the Financial Accounting Standards Board (FASB) issued the standard in 2016. NAFCU's advocacy has obtained relief for credit unions; FASB is currently considering an additional one-year delay of CECL for credit unions.
McWatters, in the Credit Union Journal op-ed, explains that "the NCUA's general counsel determined the NCUA board has the authority to phase in the day-one adverse effects on regulatory capital that may result from the adoption of CECL." Similar to recent relief given to banks, McWatters says he would support – and hopes the NCUA soon acts on – a rule that would phase in CECL's impact on credit unions' net-worth ratios over three years.
In addition, McWatters expands on other comments made by Hood at NAFCU's Caucus related to FASB's Q&A document. McWatters says that the Q&A clarifies that "'reasonable and supportable forecasts' required by CECL can be scaled to the size and complexity of an institution, and do not necessarily require modeling or economic forecasting."
"Most credit unions have ordinary consumer and small business loan portfolios," McWatters writes. "With this clarification, few credit unions will need to do economic forecasting or sophisticated modeling to estimate loan losses." He added that, along with other clarifications from FASB, credit unions will be able to "adhere to GAAP without having to spend a lot of money on consultants."
Read McWatters' op-ed on Credit Union Journal.
The NCUA has been open about its supervisory expectations for CECL and in May released a CECL Exam Questionnaire that the agency will use during exams in 2019. NAFCU has shared its concerns directly with Hood, and an accountant from the agency gave an update to members at the association's Annual Conference in June.
NAFCU maintains that credit unions should never have been subject to CECL and asks that the FASB consider less burdensome alternatives which recognize credit unions' cooperative, not-for-profit structure and role within their communities. Access the association's resources on CECL; the member-only CFO Network also features discussions on the issue.
Get daily updates.
Subscribe to NAFCU today.