September 21, 2022
NAFCU shares thoughts on FOM, Reg E and Interchange ahead of megabank oversight hearing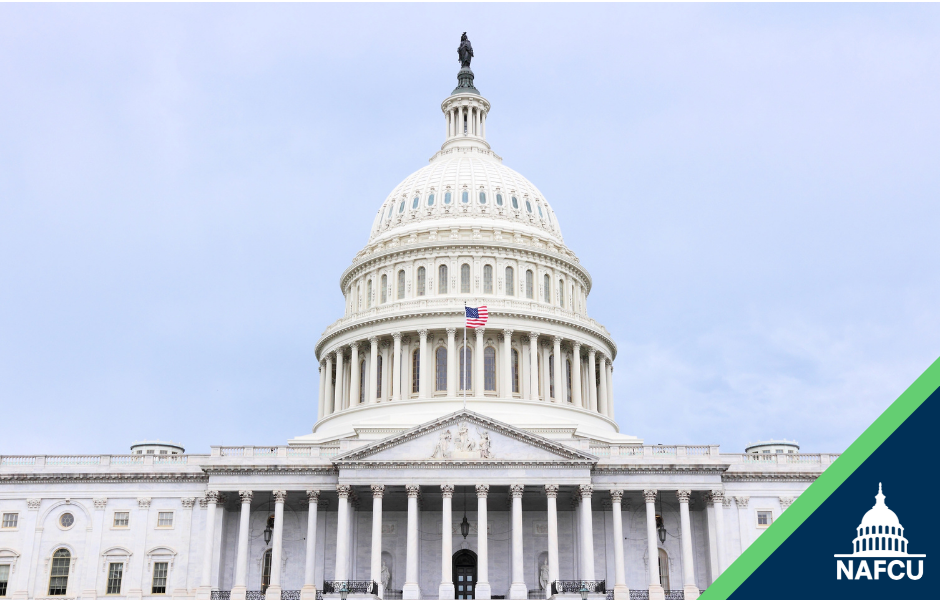 NAFCU Senior Vice President of Government Affairs Greg Mesack wrote to the House Committee on Financial Services ahead of the hearing titled "Holding Megabanks Accountable: Oversight of America's Largest Consumer Facing Banks."
In the letter, Mesack emphasized credit union representation to the committee, "As you seek to bring greater transparency and accountability for the actions of these major industry players, we intend to highlight the importance of credit unions as a solution to problems created and exacerbated by megabanks, including the importance of enacting the Expanding Access for Underserved Communities Act." 
The letter detailed NAFCU's support for the bill as banks continue to shut down branches in underserved areas; meanwhile, credit unions "have been stepping up" to provide financial services to people in banking deserts. Mesack also noted that the legislation "does not directly grant underserved areas to credit unions, rather it allows them to apply to the National Credit Union Administration (NCUA) to add these areas should they meet the necessary criteria." 
Additionally, Mesack pointed to a study by the National Community Reinvestment Coalition, which revealed that more than 4,000 bank branches have closed since the start of the pandemic – a rate of over 200 branch closures per month. Likewise, he remarked that NAFCU's analysis of the Paycheck Protection Program (PPP) revealed "a full 75 percent of credit union PPP loans went to business with fewer than five employees," the same businesses that banks have abandoned.
In the final half of the letter, he repeated NAFCU's stance against expanding Regulation E liability, noting that financial institutions such as credit unions should not face increased liability for increasing fraud from others and stating that legislative efforts should focus on stopping fraud before it happens. Mesack concluded by outlining NAFCU's opposition to the newly introduced House version of the Credit Card Competition Act of 2022. He illustrated the harms of the bill by saying "it is about increasing the profits of big box retailers at the expense of consumers and financial institutions by creating government intervention in a free market and establishing a back-door price control on the credit card system."
NAFCU will track this hearing and provide updates with NAFCU Today.
Related Resources
---
Get daily updates.
Subscribe to NAFCU today.