December 20, 2018
NAFCU, trades press agencies for CECL relief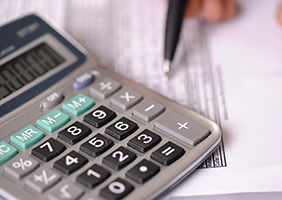 NAFCU joined with four other financial services trade groups Wednesday to press the Financial Stability Oversight Council (FSOC) – of which the NCUA is a member – for a "delay in [current expected credit loss (CECL)] implementation until a transparent quantitative impact study is performed and shared with the industry."
"While well intentioned, the [CECL] accounting standard issued by the Financial Accounting Standards Board (FASB) has the potential to disrupt lending to consumers and small businesses, increase the volatility of regulatory capital, and exacerbate procyclicality in our financial system," the groups said.
NAFCU was joined by CUNA, the American Bankers Association, Bank Policy Institute and Consumer Bankers Association in issuing the joint statement. NAFCU President and CEO Dan Berger also sent a separate letter to Treasury Secretary Steven Mnuchin ahead of the meeting to outline concerns specific to credit unions.
"For credit unions, CECL's challenges are also compounded by unique, structural limits on capital accumulation," Berger explained. "A credit union's net worth ratio is currently determined solely on the basis of retained earnings as a percentage of total assets. Furthermore, the Federal Credit Union Act provides that credit union net worth means the credit union's 'retained earnings balance, as determined under generally accepted accounting principles.' Consequently, increases to ALLL accounts resulting from CECL will likely impair the net worth – and regulatory capital ratios – of credit unions more significantly than banks."
FASB also met yesterday and discussed some CECL issues. The board announced it will hold a public roundtable in January to further discussion implementation issues with stakeholders, as well as publish a Q&A document to address use of the weighted average remaining maturity method for calculating loan loss reserves. The board also considered extending the comment deadline for a proposed technical update to the standard to Jan. 17.
NAFCU has devoted considerable time and resources to educate credit unions on CECL requirements, and to share the industry's concerns with FASB. The association has also shared concerns with lawmakers, the NCUA and Federal Reserve, and has worked to obtain certain changes and more guidance on the standard.
As a result of NAFCU's efforts, some flexibility in the standard has been achieved: FASB last month issued a final update to clarify the effective date for its CECL standard, making clear that credit unions would not need to begin reporting data on call reports until the beginning of 2022. The update also clarified that operating lease receivables are not covered within the scope of CECL – a clarification welcomed by NAFCU.
Related Resources
---
Get daily updates.
Subscribe to NAFCU today.