May 15, 2020
NAFCU urges SBA to issue necessary guidance on PPP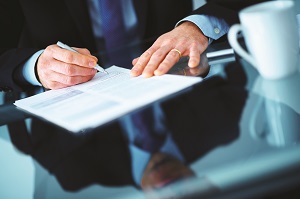 NAFCU Regulatory Affairs Counsel Kaley Schafer sent a letter to the Small Business Administration (SBA) urging the SBA to issue additional guidance to ensure credit unions can properly assist their members and provide loans through the paycheck protection program (PPP).
The letter was in response SBA's initial interim final rule to implement the PPP.
Schafer said NAFCU appreciates the SBA's decision to allow a dedicated submission window for lenders under $1 billion and urged the SBA to continue to provide equitable access for smaller lenders should Congress appropriate future rounds of funding.
Schafer also requested transparency on the pacing mechanism – announced and implemented by the SBA during the second round of program funding – to "ensure credit unions can communicate delays to borrowers."
On PPP loan forgiveness, Schafer called on the SBA to provide clarification in many areas, including:
how the SBA will calculate forgiveness for borrowers;

what the timeframe will be for borrowers to submit an application for forgiveness;

the necessary documentation that will be required when acquiring forgiveness; and

lender requirements after the loan forgiveness has been made and a balance remains.
Schafer also reiterated the need for guidance on the reimbursement of lender fees and the sale of PPP loans to the secondary market and the SBA.
"Further guidance will assist credit union lenders in continuing to aid small businesses during the COVID-19 pandemic," Schafer concluded.
The SBA Thursday released an operations update informing lenders of a new search functionality through E-Tran to help them review loans in their portfolios and review fields for accuracy. It also indicated that borrowers can no longer use their Social Security Number in place of a primary TIN for businesses that require an EIN."
Additionally, the SBA and Treasury published an updated version of its FAQs to address questions related to the SBA's certification safe harbor and an extension to repay PPP loans until May 18. NAFCU has its own PPP FAQs available to help credit unions that are providing loans through the program through the process.
Stay tuned to NAFCU Today for the latest on PPP. Access all the association's coronavirus resources here.
Related Resources
Accounts Operations Consumer Lending
Blog Post
Credit Unions, Board of Directors, Web/Tech, Organizational Change, Merger
preferred partner
DDJ Myers
Blog Post
---
Get daily updates.
Subscribe to NAFCU today.