September 24, 2018
NAFCU: Variable interest rate makes CUs more competitive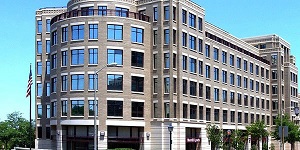 NAFCU Regulatory Affairs Counsel Kaley Schafer, in a letter to the NCUA Friday, encouraged the board to move forward with a variable interest rate because of the growth opportunities it would provide credit unions.
"Setting a variable interest rate would poise credit unions as more competitive in the financial services industry, expand access to lending, and allow for more tailored risk-based pricing models while simultaneously preserving their core mission to protect small businesses and consumers and act as responsible lenders," Schafer wrote.
The NCUA Board during its August meeting voted to maintain the interest rate ceiling at a fixed 18 percent, which Schafer noted in her letter has been in place since 1987. The board requested feedback on possibly pursuing a variable interest rate in the future. Schafer argued that the current interest rate allows for certain amounts of risk, but "growth opportunities are stifled by credit unions' inability to take reasonable amounts of risk to lend to those members not suitable for an 18 percent rate."
"Increasing growth opportunities will eliminate the need for credit union members to pursue higher rate alternatives, such as high-cost, traditional payday loans, or high interest credit cards," Schafer added.
In the letter, Schafer outlined other benefits of a variable interest rate and highlighted that implementation costs and administrative burdens of doing so are low.
Read Schafer's full letter here.
Related Resources
---
Get daily updates.
Subscribe to NAFCU today.