November 02, 2022
NAFCU, White House OPE Director Bottoms discuss key CU priorities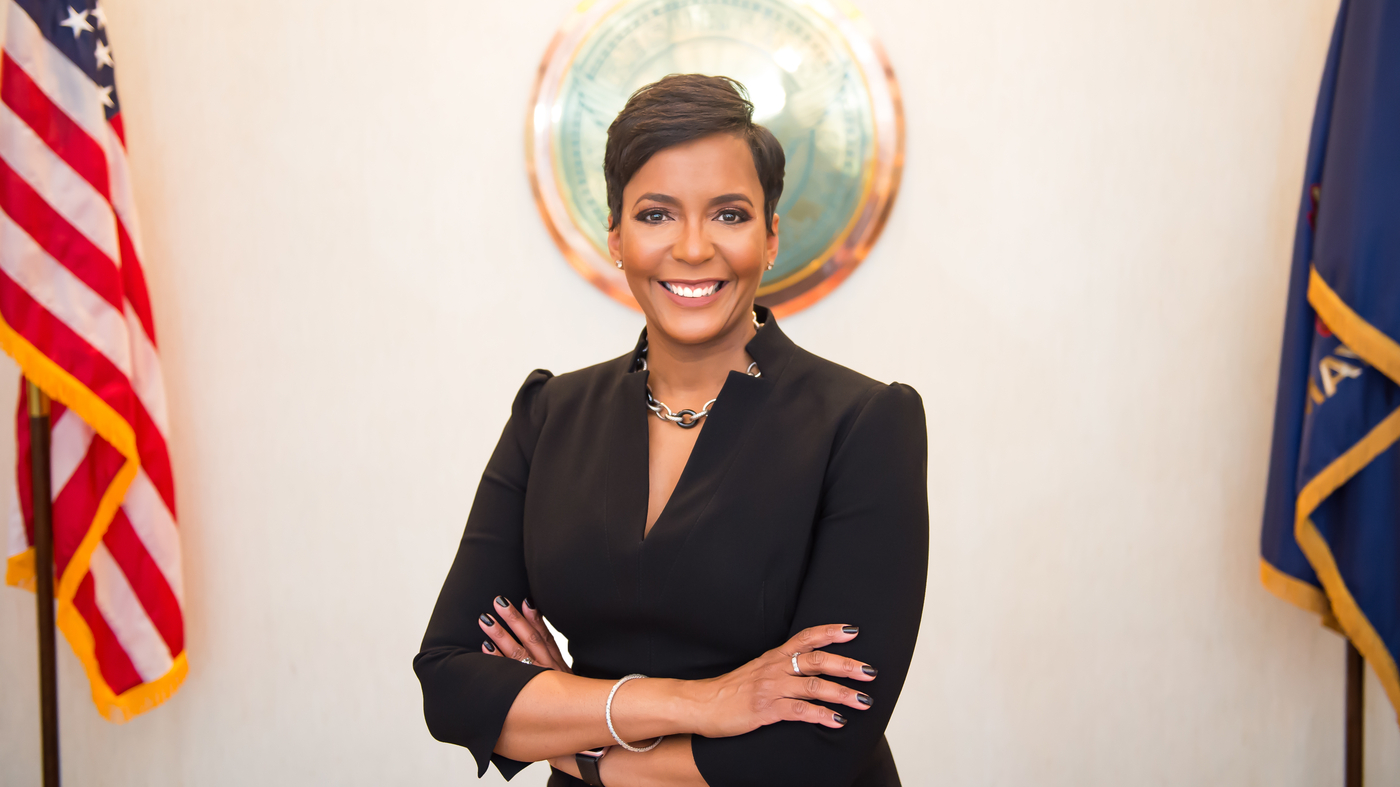 NAFCU President and CEO Dan Berger Tuesday met with White House Office of Public Engagement (OPE) Director Keisha Lance Bottoms to discuss top credit union industry priorities, as well as how credit unions are continuing to support underserved areas across the country.
NAFCU Senior Vice President of Government Affairs Greg Mesack, Vice President of Legislative Affairs Brad Thaler, Vice President of Regulatory Affairs Ann Petros, and Chief Economist and Vice President of Research Curt Long were also in attendance at the meeting. 
During the meeting, NAFCU shared with Bottoms credit unions' concerns about the Credit Card Competition Act (CCCA). The legislation would extend the Durbin amendment's debit interchange network routing requirements to credit cards. The association continues to urge credit unions to use NAFCU's Grassroots Action Center to speak out against the CCCA by sending a message to their lawmakers requesting them to oppose the harmful legislation and to also share statements of opposition against CCCA to share publicly with Congress and the media. NAFCU also raised the issue with Treasury officials Tuesday.
NAFCU and Bottoms also discussed community development financial institutions (CDFI) and their importance in helping underserved areas. NAFCU has urged the CDFI Fund and Congress to address streamlining the CDFI certification process and provide greater clarity to those applying to become CDFI certified. Most recently, NAFCU met with NCUA Board Member Rodney Hood to discuss CDFI Fund transparency and how to address the current application backlog, as it has kept many applicants, including credit unions, waiting for months before they heard from the organization.
Reps. Lisa Blunt Rochester, D-Del., and Ashley Hinson, R-Iowa, along with a group of 20 co-signers, wrote to the CDFI Fund sharing concerns and recommendations for the CDFI process, offering the current blackout period as an example of poor communication and absence of information sharing with fund members.
In addition, the group discussed key economic trends credit unions are seeing – NAFCU's monthly and quarterly reports offer regular insights to these trends – including the latest economic activity surrounding GDP, which most recently revealed  slight growth during the third quarter. The group also discussed small business lending following the Small Business Administration's (SBA) Paycheck Protection Program (PPP). NAFCU recently published an insight post breaking down the SBA's Procedural Notice on PPP loan servicing that will help PPP lenders work with borrowers to seek forgiveness. 
NAFCU continues to engage the Biden Administration and other agencies to ensure credit union priorities remain top of mind. 
Related Resources
---
Get daily updates.
Subscribe to NAFCU today.