September 22, 2022
NAFCU writes to SBC as HFSC hears from big bank CEOs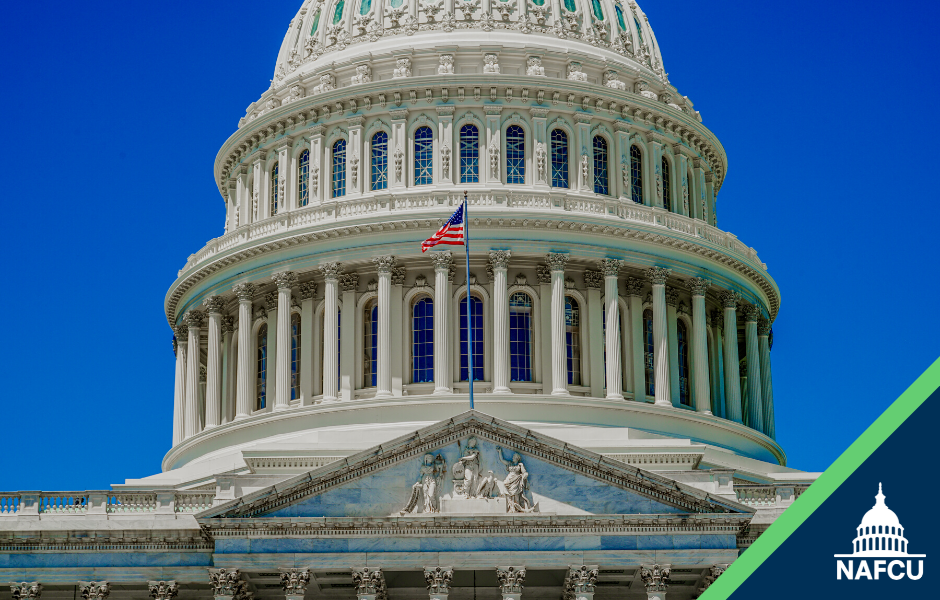 NAFCU Senior Vice President of Government Affairs Greg Mesack wrote to the Senate Banking Committee prior to their hearing titled "Annual Oversight of the Nation's Largest Banks." 
In the letter, Mesack reiterated NAFCU's support of the Expanding Access for Underserved Communities Act, much as he did yesterday in his letter to the House Financial Services Committee before their megabank oversight hearing. He stated that credit unions have continued to fill the financial services void as banks close branches around the country. 
The letter also detailed NAFCU's opposition to the Credit Card Competition Act of 2022. In addition to the Senate version of the bill, Representatives Gooden, R - Texas, and Welch, D-Vt., introduced a companion bill in the House earlier this week. Mesack reminded the Senate that this bill does not benefit consumers. Instead, the benefits will go to the big box retailers. Additionally, the letter expressed opposition to expansion of Regulation E liability by stating credit unions should not face increased liability for fraud caused by a consumer's transfer. 
Similarly, the House Financial Services Committee megabank oversight hearing yesterday discussed Regulation E in the context of scams happening on Zelle, a peer-to-peer payment platform. Earlier this month, a member of Blue Federal Credit Union in Denver, Colo. was reimbursed after falling victim to a fraudulent scam on Zelle.
The hearing also touched on privacy, where witnesses agreed that the Gramm–Leach–Bliley Act was sufficient oversight and further federal oversight for data privacy was not necessary. NAFCU supports a comprehensive federal data privacy standard for entities that don't have one now, noting that "data practices at insufficiently regulated businesses, including social media companies and uninsured financial technology companies, are rife with significant, avoidable data privacy risks that may cause Americans and their credit unions significant harm."
NAFCU will track today's oversight hearing with the Senate Banking Committee and provide any updates in NAFCU Today. 
Related Resources
Privacy , Privacy
Blog Post
Privacy , Privacy
Blog Post
Privacy , Privacy
Blog Post
---
Get daily updates.
Subscribe to NAFCU today.