July 09, 2018
NAFCU's push for TCPA clarity bolstered by recent court decisions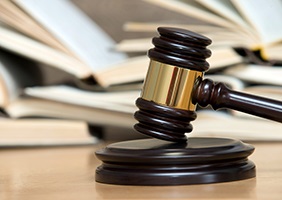 Two recent court decisions at the federal appellate level have shown a willingness to more narrowly define an Automatic Telephone Dialing System (ATDS). NAFCU has called for the Federal Communications Commission (FCC) to take a more narrow approach to ensure credit unions can contact members about their accounts without fear of inadvertently violating the Telephone Consumer Protection Act (TCPA).
At the end of June, U.S. Court of Appeals for the Third Circuit ruled in a case challenging Yahoo's text messaging system that, in light of the D.C. Circuit's decision, the plaintiff must prove that a phone system has the "present capacity" to operate as an autodialer, rather than the potential.
The U.S. Court of Appeals for the Second Circuit also determined last month in a case against Time Warner Cable that the term "capacity" means a device's current functions. The court also noted that the analysis of a device's current functions does not require that those functions were used on the call that prompted the plaintiff's TCPA claim.
The judgments come in the wake of the D.C. Circuit Court of Appeals' March decision in the ACA International suit, which found the FCC's definition of autodialer to be arbitrary and capricious. The court also rejected the FCC's interpretation of when a caller violates the TCPA by calling a reassigned number.
NAFCU has made a push since the D.C. Circuit's decision to find a solution to the issue, including:
NAFCU has engaged on this issue since the FCC issued the declaratory ruling, entering into ACA's suit in September 2015. The association has consistently sought clarification related to the law as credit unions have ceased important communications with members about their accounts over fear of inadvertently violating the rule.
Related Resources
---
Get daily updates.
Subscribe to NAFCU today.