December 17, 2021
NCUA Board approves 2022-2023 budget, NOL policy; issues 3 final rules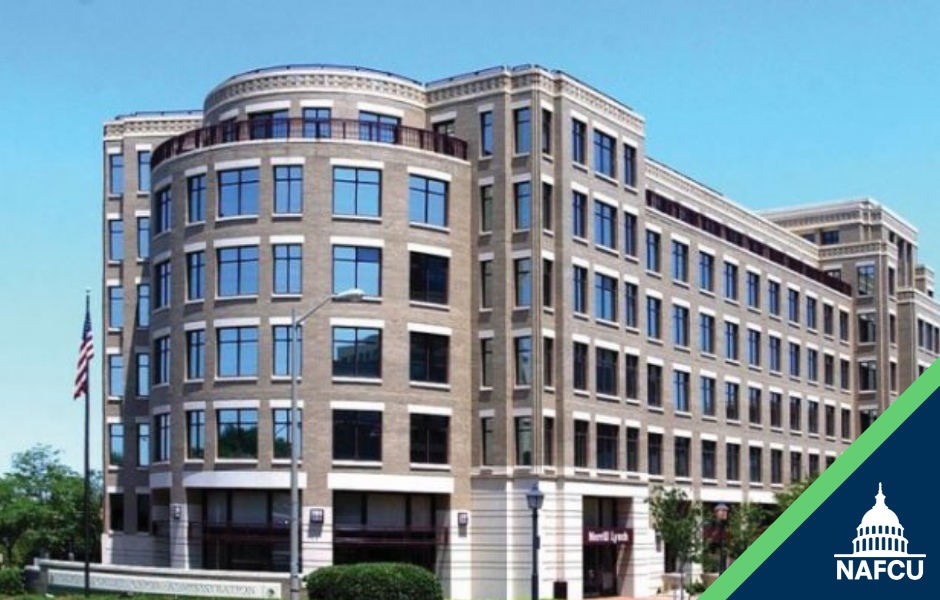 The NCUA Board Thursday unanimously approved its final 2022-2023 budget, incorporating several of NAFCU's recommendations to achieve year-over-year budget reductions. In addition, the board approved the National Credit Union Share Insurance Fund (NCUSIF) normal operating level (NOL) policy and set the NOL at 1.33 percent.
The final 2022-2023 budget was reduced by $5.9 million and 46 full-time equivalents. In addition, the board reduced its travel budget by $2.7 million, or about 10 percent when compared to the initial budget proposal.
NAFCU Vice President of Regulatory Affairs Ann Kossachev last week participated in the agency's public budget hearing and sent a letter outlining shared credit union concerns and recommendations on how to tailor the budget to be more cost-effective.
On the NOL, NAFCU continues to request that the NCUA return the NOL to its historic level of 1.30 percent.
During the meeting, the board also approved three final rules:
Complex Credit Union Leverage Ratio (CCULR): The board unanimously approved the finalized CCULR rule, which adopts a CCULR of 9 percent and forgoes a transition provision that would have increased the CCULR to 10 percent. The final CCULR rule also allows credit unions to opt out of the framework without providing notice.
In addition, the board adopted NAFCU-sought changes to the CCULR rule and the risk-based capital (RBC) rule regarding the treatment of goodwill and excluded other intangible assets as part of the calculation for the 2 percent eligibility requirement for the CCULR. The RBC rule has also been amended to permanently grandfather excluded goodwill and excluded other intangible assets.
NAFCU strongly advocated for several recommended changes to be made to the CCULR to ensure it offers meaningful capital relief for credit unions.
Mortgage Servicing Assets (MSA): The board unanimously approved the MSA – formerly known as mortgage servicing rights – final rule allowing federal credit unions (FCU) with a CAMEL or CAMELS composite rating of 1 or 2 and a CAMEL or CAMELS management component rating of 1 or 2 to purchase the MSRs of loans that are:
a purchase the FCU is otherwise empowered to grant
made in accordance with the FCU's policies and procedures to address risk; and
previously approved in advance by FCU's board of directors.
NAFCU sent a letter to the NCUA to offer support for the initial MSR proposal.
Subordinated Debt: The board unanimously approved the subordinated debt final rule to ament the definition of "grandfathered secondary capital" to include secondary capital issued to the U.S. Government or one of its subdivisions under an application approved before Jan. 1, 2022. Of note, this rule will benefit low-income credit unions participating in the Treasury Department's Emergency Capital Investment Program (ECIP). Currently the final rule extends the expiration of regulatory capital treatment to the later of 20 years from the date of issuance or Jan. 1, 2042.
The association offered support for the proposal; however, the association stated it does not support a maximum maturity for ECIP investments that truncates the useful life of the funding as regulatory capital. NAFCU will continue to advocate that the ECIP address the regulatory capital treatment of 30-year ECIP investments.
Stay tuned to NAFCU Today for the latest on the NCUA. 
Related Resources
Examination & Enforcement
Blog Post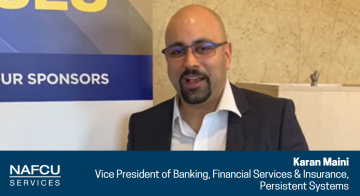 preferred partner
Persistent Systems
Video
Fraud, Current Affairs, Credit Unions, Compliance, Risk Management
preferred partner
Allied Solutions
Blog Post
Add to Calendar 2022-05-16 09:00:00 2022-05-16 09:00:00 Managing Fraud at Credit Unions in an Increasingly Digital World To remain competitive, credit unions are increasingly adopting digital offerings. However, digital growth can lead to increased application fraud. Legacy systems primarily intended to ensure compliance with Know Your Customer (KYC) and Customer Identification Programs are no longer effective. With so much personally identifiable information available, both real and synthetic, newer and more dynamic technologies are required to stop fraud. What's at stake: The ability to keep up with banks and fintechs increasingly able to provide a seamless digital onboarding experience and access to new products and money right away. Getting it wrong not only means higher losses, but reduced growth in the long term. In the face of this increasingly digital world, it's not realistic to manually review everything. Newer types of fraud such as synthetic identities often go undetected and can account for up to 10% of chargeoffs. Evaluating the identities of potential new members at onboarding has to be done in an automated fashion using technology that includes phone and email intelligence, as well as other signals to flag high risk applications so they can be more fully vetted. Understanding how to incorporate new technology at account opening and knowing what verification strategies to pursue when you suspect fraud can help credit unions ensure predictable growth with minimal losses. Get the Report: Location NAFCU digital@nafcu.org America/New_York public
preferred partner
SentiLink
Whitepaper
---
Get daily updates.
Subscribe to NAFCU today.