September 23, 2022
NCUA Board briefed on SIF quarterly report, subordinated debt, CUGMA implementation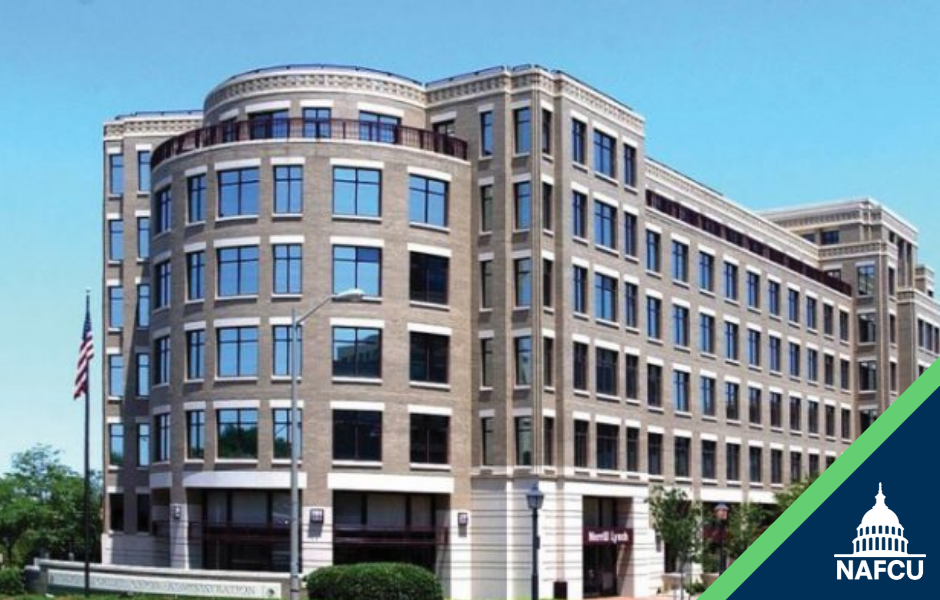 The NCUA Board met Thursday to receive a briefing on the Share Insurance Fund (SIF) Quarterly Report, in addition to updates on two proposed rules: subordinated debt and member expulsion in the federal credit union (FCU) bylaws, of which the latter implements the changes made by the Credit Union Governance Modernization Act (CUGMA). Of note, NAFCU Regulatory Affairs Aminah Moore attended the meeting, one of first to occur in-person since the pandemic.
The Board approved to amend the NCUA's proposed rule on subordinated debt, which would replace the maximum maturity of subordinated debt notes with a requirement to demonstrate how these investments would be considered "debt." The rule would also extend the regulatory capital treatment of Grandfathered Secondary Capital (GSC) to 30 years from the date of issuance. Of note, NAFCU previously joined Inclusiv in a letter to the NCUA on the agency's proposal to amend the definition of GSC with Emergency Capital Investment Program (ECIP) applications. Both groups stated they do not support a maximum maturity for ECIP investments that truncates the useful life of funding as regulatory capital, as it would "impair the impact of the funding in low- and moderate-income communities that need longer term capital infusion."
In addition, the Board approved a 60-day comment period regarding changes under CUGMA to its proposed rule on member expulsion in the FCU bylaws. In March, Congress enacted the legislation, which gave the NCUA 18 months to develop a policy by which an FCU member may be expelled for cause by a two-thirds vote of a quorum of the FCU's board of directors. In a post on NAFCU's Compliance Blog, Director of Regulatory Compliance Nick St. John discussed the passage of the $1.5 trillion omnibus spending package, including the NAFCU-backed CUGMA, which specifies which members can be expelled under CUGMA and how the process works.
Of note, at NAFCU's 2022 Congressional Caucus, Chief Economist and Vice President of Research Curt Long gave an update on the SIF. During his remarks, Long noted the recent volatility of the fund over the last couple of years, but said he expects to see stable share growth in the coming years with the SIF equity ratio holding near 1.26 percent.
Stay tuned to NAFCU Today for the latest on the NCUA.
Related Resources
Examination & Enforcement Operations
Blog Post
Add to Calendar 2022-11-29 09:00:00 2022-11-29 09:00:00 Personalizing the Member Experience About the Webinar A new frontier of connected digital and human interactions awaits credit unions. Members are shifting behaviors toward digital sales and service, making keeping up with industry leaders feel like an endless digital arms race. There is no guarantee that higher investment levels will lead to better outcomes. It will be up to credit unions to understand their members and to deliver proactive, intelligent advice that differentiates them from their competitors. An integrated approach to financial data-driven personalization encompasses both digital and human interactions.  Through this webinar, you will discover how Cal Coast Credit Union works to simplify its members' lives, offer them the best customer service available, and ultimately help them achieve financial prosperity.    Attendees will learn how to: Overcome the main challenges credit unions face, Keep up with the growing demands of members, Identify where to focus digital  investment to drive member impact Create a cohesive and long-lasting member experience across all channels. Credit unions are ideally positioned to deliver unified advice to members across digital and banker channels. With a deep understanding of members' needs and a personalized experience, the credit union can compete and stay ahead of the curve in an exciting new era. REGISTER NOW Web NAFCU digital@nafcu.org America/New_York public
preferred partner
Personetics
Webinar
Accounts Examination & Enforcement
Blog Post
---
Get daily updates.
Subscribe to NAFCU today.