January 26, 2023
NCUA details 2023 operating fee schedule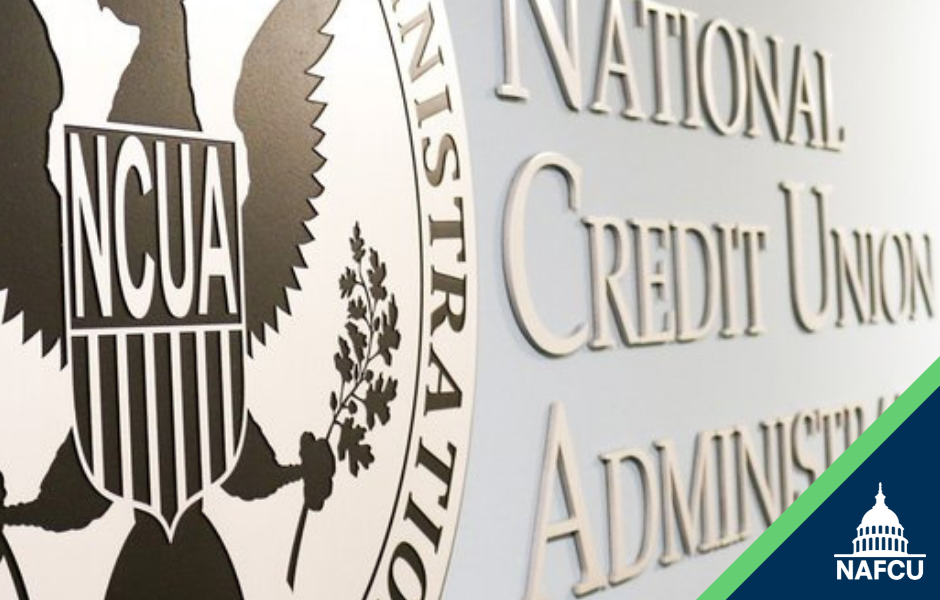 The NCUA yesterday published a Letter to Credit Unions regarding operating fees for 2023. In the letter, the agency announced an average 1.8 percent decrease in federal credit union operating fees in 2023. The reduction of operating fees was attributed to the NCUA Board's decision to apply $15 million of previously collected operating fees that were not spent and would apply to a federal credit union that experienced no change in average assets in 2022. The median-sized federal credit union will pay 9.3 percent more in operating fees this year than the median-sized federal credit union paid in 2022.
In December, the agency unanimously approved a 7.5 percent operating budget increase for 2023, which NAFCU opposed.
"NAFCU has consistently advocated against egregious increases to the NCUA's operating budget. An increase of 7.5 percent for 2023, even within an inflationary environment, is simply not justifiable to credit unions and their 134 million members across the country who will have to bear this burden," said NAFCU President and CEO Dan Berger, regarding the budget increase.
Additionally, Berger said NAFCU will work with the NCUA to reduce its planned 12 percent budget increase for 2024.
The letter noted that the NCUA will provide invoices for operating fees in March. Operating fees will be due to the agency on April 18. NAFCU has a 2023 Federal Credit Union Operating Fee Calculator to help calculate what the NCUA's final budget increase means for credit union bottom lines this coming year. 
Related Resources
Consumer Lending
Blog Post
Add to Calendar 2023-11-28 09:00:00 2023-11-28 09:00:00 Growing Creatively & Innovatively in 2024 Listen On: Key Takeaways: [0:58] What can credit unions do to best prepare themselves for 2024? [2:12] Although he sees a glimmer of hope, Jack points out that the liquidity crisis and slow prepayment speeds hamper rapid recovery. [5:22] We discuss how credit unions seek low loan growth through member-centric strategies such as second mortgages and home improvement lending. [7:34] Credit unions are leveraging advancing technology for member-focused engagement. [9:31] How will technology continue to evolve and affect credit unions? [11:43] What role does AI play in innovative growth? [14:14] Credit unions adopt technology for efficiency, enabling staff to focus on personalized member interactions, especially with younger generations. [17:14] Closing thoughts, emphasizing competition against banks and fintech for younger generations. Web NAFCU digital@nafcu.org America/New_York public
Strategy & Growth, Consumer Lending
preferred partner
Allied Solutions
Podcast
---
Get daily updates.
Subscribe to NAFCU today.