November 09, 2018
NCUA to finalize budgets, issue proposal on fidelity bonds Thursday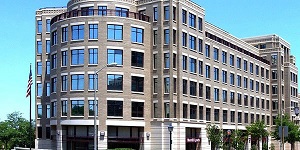 The NCUA Board next week will vote on the agency's 2019 and 2020 budgets. During the budget briefing held by the agency last month, NAFCU Board Chair Jeanne Kucey urged the agency to eliminate duplication and create an "efficient budget that can be maintained long-term without relying on annual increases."
Kucey, president and CEO of JetStream Federal Credit Union, noted that the $304.3 million proposed operating budget for 2019 represents a 71 percent increase in the NCUA's budget over a decade; during the same period, the industry has seen a 25 percent reduction of credit unions. For 2020, the NCUA is proposing $316.2 million in spending.
As the credit union industry has consolidated, credit unions have continued to grow. Kucey recommended the agency reconsider its conservative approach to supervision, saying that "the NCUA cannot realistically eliminate all risks as credit unions accumulate more assets. Accordingly, NAFCU urges the NCUA to moderate supervision based on objective indicators."
Also on the agency's agenda for Thursday:
the National Credit Union Share Insurance Fund (NCUSIF) quarterly report; and
a proposed rule regarding fidelity bonds.
The Federal Credit Union Act sets requirements for the bonding of employees and appointed and elected officials of federal credit unions. In order to obtain federal insurance through the NCUSIF, all federally insured credit unions are required to possess the minimum fidelity bond coverage as prescribed by the NCUA.
Related Resources
---
Get daily updates.
Subscribe to NAFCU today.