May 08, 2020
NCUA: Military members will count toward LICU designations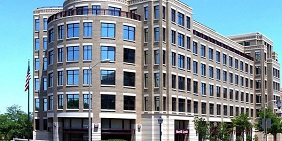 The NCUA Thursday announced it is taking a new approach as it relates to military personnel when determining a low-income credit union (LICU) designation. The NCUA will now consider military personnel "in a similar manner as students attending colleges, universities, vocational or technical schools."
"At the NCUA, we're always looking for ways to foster greater financial inclusion, accessibility, and opportunity for all Americans, which I consider to be the civil rights issue of our time," said NCUA Chairman Rodney Hood in a release. "This is a great step in being more inclusive when it comes to the members of the military. Because so many military members are just getting started, they may not have much experience in working with financial institutions, at least not yet. Currently, the NCUA encourages higher education by counting students in our methodology, and under my direction, the agency has determined we can encourage military service in a similar way."
In its release, the NCUA explained that its income assessment tool only geocoded the incomes of members with a physical street address, which left many service members who use PO boxes out of the evaluation. More information about the updated methodology is expected to be released in an upcoming Letter to Credit Unions.
The NCUA also noted the benefits of being a LICU, including:
an exemption from the statutory cap on member business lending;
eligibility for grants and loans from the Community Development Revolving Loan Fund (CDRLF);
ability to accept deposits from non-members; and
authorization to obtain secondary capital.
Credit unions have strong relationships with the nation's servicemembers. NAFCU consistently advocates to protect credit unions from harmful provisions in the annual National Defense Authorization Act (NDAA) and leads efforts to ensure credit unions can provide safe, affordable financial products and services to military members.
In addition, NAFCU has urged Congress to fully fund the CDRLF, as well as the Community Development Financial Institutions (CDFI) Fund, and provide additional funds amid the coronavirus pandemic to support credit unions that serve low-income and underserved communities. NAFCU has discussed efforts to provide credit unions assistance through the CDRLF with Hood and NCUA Board Member Todd Harper recently.
Related Resources
Add to Calendar 2023-11-30 09:00:00 2023-11-30 09:00:00 Safeguarding Credit Unions with Threat Intelligence Listen On: Key Takeaways: [1:01] What is threat intelligence, and why is it important to CUs? [2:14] What are threat intelligence feeds, and what role do they play in strengthening CUs? [4:41] Leveraging threat feeds and integrating intelligence into tools is crucial. [6:35] Learn what threat CUs should be most concerned about. [7:39] Phishing is ever-evolving, and user awareness is critical. [10:43] Learn how Defense Storm uses feeds to protect its customers. [13:28] Threat intelligence is not as complicated as some think; initiation can be easy through Slack, discussions, and a reporting culture. Web NAFCU digital@nafcu.org America/New_York public
preferred partner
DefenseStorm
Podcast
Consumer Lending
Blog Post
Add to Calendar 2023-11-28 09:00:00 2023-11-28 09:00:00 Growing Creatively & Innovatively in 2024 Listen On: Key Takeaways: [0:58] What can credit unions do to best prepare themselves for 2024? [2:12] Although he sees a glimmer of hope, Jack points out that the liquidity crisis and slow prepayment speeds hamper rapid recovery. [5:22] We discuss how credit unions seek low loan growth through member-centric strategies such as second mortgages and home improvement lending. [7:34] Credit unions are leveraging advancing technology for member-focused engagement. [9:31] How will technology continue to evolve and affect credit unions? [11:43] What role does AI play in innovative growth? [14:14] Credit unions adopt technology for efficiency, enabling staff to focus on personalized member interactions, especially with younger generations. [17:14] Closing thoughts, emphasizing competition against banks and fintech for younger generations. Web NAFCU digital@nafcu.org America/New_York public
Strategy & Growth, Consumer Lending
preferred partner
Allied Solutions
Podcast
---
Get daily updates.
Subscribe to NAFCU today.