September 29, 2020
NCUA offers additional insights into final FOM rule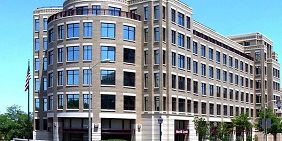 The NCUA Monday published a new Letter to Credit Unions further detailing application requirements for credit unions interested in seeking a community charter under the recently finalized field of membership (FOM) rule to resolve litigation issues.
The changes made in the final rule address concerns flagged by the D.C. Court of Appeals' August 2019 decision largely in favor of the NCUA in the American Bankers Association (ABA) lawsuit, which sought additional explanation of the NCUA's decision to eliminate the urban-core requirement for local communities based on core based statistical areas. Putting an end to the litigation, the U.S. Supreme Court in June declined ABA's petition to hear the lawsuit after the appeals court declined to rehear the case en banc.
In the Letter to Credit Unions, the NCUA notes that prospective and existing federal credit unions may begin applying Oct. 14 – when the rule takes effect – for a community charter using "a Combined Statistical Area (CSA) or portions of a CSA (within certain limitations, as defined in the rule) as a basis for defining their proposed service area without documenting how a CSA's residents interact or share common interests."
"The rule also clarifies that an applicant credit union must provide the NCUA with the business rationale used to define a CSA or Core-Based Statistical Area (CBSA) if the defined area does not include an area's largest county or named city," the letter states. "Applicants should outline the rationale in the submitted business and marketing plan. The new provision ensures federal credit unions avoid potentially discriminatory practices when establishing a proposed service area."
In addition, the letter encourages credit unions to review amended rule requirements before submitting a new application for a community charter, expansion, or conversion. The NCUA's Office of Credit Union Resources and Expansion can be contacted for additional information.
Following the Supreme Court's decision to not hear ABA's challenge, NAFCU called on the NCUA to reinstate any FOMs removed due to the litigation. The NCUA issued a Letter to Credit Unions indicating it was in the process of doing so with regard to rural district FOMs, and when finalizing the rule in July said previously-approved CSA FOMs that were held up due to the litigation would also be reinstated.
The final rule was published earlier this month. Additional insights can be found in NAFCU's Final Regulation Alert.
Related Resources
---
Get daily updates.
Subscribe to NAFCU today.