April 19, 2021
NCUA renews PCA relief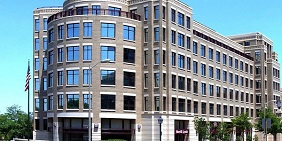 Ahead of this week's meeting, the NCUA Board approved by notation vote an interim final rule (IFR) on prompt corrective action (PCA) to provide temporary regulatory capital relief to federally-insured credit unions (FICUs). A previous IFR expired at the end of last year and NAFCU had urged the agency to extend this relief.
The IFR was on the agenda for Thursday's meeting. In the NCUA's notice of the approval, all three board members acknowledged the impact of the pandemic on credit unions' balance sheets and net worth ratios. NCUA Vice Chair Kyle Hauptman spoke with NAFCU's Regulatory Committee last week, during which member credit unions raised the issue. NAFCU President and CEO Dan Berger also called on the agency to again provide this specific relief, among other items, during meetings with Chairman Todd Harper and Hauptman earlier this month.
Similar to the first rule, the new IFR makes two temporary changes to the NCUA's PCA requirements:
Reduces the earnings retention requirement for FICUs classified as adequately capitalized: The NCUA notes that those credit unions unable to meet the earnings retention requirement will not have to submit a written application requesting approval to decrease their earnings retention amount. However, if a credit union either poses an undue risk to the National Credit Union Share Insurance Fund or exhibits material safety and soundness concerns, the appropriate NCUA Regional Director may require the credit union to submit an earnings transfer waiver request.
Permits an undercapitalized credit union to submit a streamlined net worth restoration plan if its undercapitalization is predominately due to share growth: If a credit union becomes less than adequately capitalized for reasons other than share growth, it must still submit a net worth restoration plan under the current requirements in NCUA's regulations.
These temporary provisions will remain in effect until March 31, 2022. The IFR will take effect once published in the Federal Register; it will be open for a 60-day comment period.
Related Resources
---
Get daily updates.
Subscribe to NAFCU today.