March 14, 2019
NCUA set to finalize loans to members rule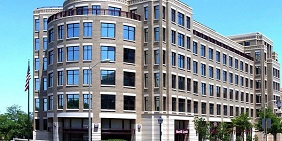 The NCUA Board today is set to finalize a rule to reform loans and lines of credit to credit union members, as well as receive a quarterly report on the National Credit Union Share Insurance Fund (NCUSIF).
The meeting is set to begin at 10 a.m. Eastern; a livestream will be available on the agency's website.
The board issued the loans to members proposal last year that would, among other things, make explicit the maturity date for a "new loan" and is seeking comments on possibly providing longer maturity limits for one-to-four family real estate, home improvement, mobile home and second mortgage loans. It would also streamline regulations regarding loans by identifying in one section all of the various maturity limits applicable to federal credit union loans, and clearly express the limits for loans to a single borrower or group of associated borrowers.
Commenting on the proposal in October, NAFCU said it would positively impact the industry and also recommended the expansion of loan maturity limits "in order to provide members with greater access to credit, and preserve the credit union-member relationship."
The NCUA last week announced that credit unions can expect a $160.1 million equity distribution from the NCUSIF to be paid in the second quarter of this year (access NAFCU's member-only SIF calculator here). The board today will receive a quarterly report on the fund.
NAFCU will update credit unions after today's meeting.
Related Resources
---
Get daily updates.
Subscribe to NAFCU today.