May 18, 2021
NCUA urges CUs to begin LIBOR transition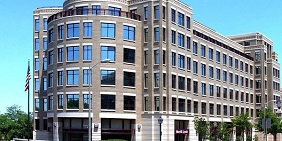 The NCUA yesterday issued a Letter to Credit Unions instructing credit unions to begin to transition away from using the London Inter-bank Offered Rate (LIBOR) and complete the process no later than Dec. 31, 2021.
In addition to the Letter to Credit Unions, the NCUA included a supervisory letter that provides the framework examiners will use to evaluate a credit union's risk management processes and planning regarding the transition from LIBOR. The guidance applies to all federally-insured credit unions.
"Failure to prepare for LIBOR disruptions could undermine a federally insured credit union's financial stability, and safety and soundness," wrote NCUA Chairman Todd Harper in the letter. "As noted in the Federal Financial Institutions Examination Council's (FFIEC) July 1, 2020, Joint Statement on Managing the LIBOR Transition, the LIBOR transition is a significant event that credit unions should manage carefully."
LIBOR is set to stop publishing at the end of this year and the Secured Overnight Financing Rate (SOFR) has been identified as the alternative to LIBOR by the Alternative Reference Rate Committee. The Federal Reserve has consistently encouraged financial entities to prepare for the transition and cautioned stability risks that could arise from the transition. Several entities, including the Treasury Department, CFPB, federal financial regulators and the Federal Housing Finance Agency (FHFA), have released guidance and rules to assist in the transition.
Last month, representatives from the Treasury Department, Federal Reserve, FHFA, Securities and Exchange Commission, and Office of the Comptroller of the Currency testified before a House Financial Services subcommittee to discuss ways to ensure a smooth transition from LIBOR. Ahead of the haring, NAFCU Vice President of Legislative Affairs Brad Thaler offered support for efforts to ease the transition.
For more information, NAFCU Chief Economist and Vice President of Research Curt Long has additional details for credit unions to consider as they transition away from LIBOR available in a "The Bottom Line" column in The NAFCU Journal.
NAFCU will continue to monitor the LIBOR transition and keep credit unions informed of key developments.
Related Resources
Examination & Enforcement
Blog Post
Add to Calendar 2021-10-14 14:00:00 2021-10-14 14:00:00 Secure Cloud Adoption: How to Build a Roadmap for Secure Cloud Journey About the Webinar Cloud, digital, and new business models are disrupting many industries including financial institutions. Innovative credit unions are adopting cloud to enable their digital transformation. This will ensure long term cost effectiveness of delivering routine services to members while at the same time introducing new offerings in a seamless, secure manner. This webinar will cover strategies on how your CU can plan and implement a cloud roadmap that supports your current and future initiatives in digital innovation. Key takeaways: Driving business outcomes with Cloud as an enabler  Cloud roadmap – Organizational & technical considerations Security, automation, and cost-effective approach to implementation Watch the Webinar Web NAFCU digital@nafcu.org America/New_York public
preferred partner
Persistent Systems
Webinar
---
Get daily updates.
Subscribe to NAFCU today.