May 21, 2021
NCUSIF not expected to need restoration plan; Derivatives rule finalized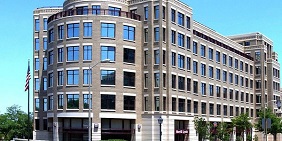 The NCUA Board Thursday received a quarterly briefing on the National Credit Union Share Insurance Fund (NCUSIF) that indicated the equity ratio is not expected to fall below the threshold to require a restoration plan. However, it is predicted to reach 1.22 percent in June, which would be below the level at which the NCUA can charge a premium. NAFCU continues to advocate against a premium assessment in 2021.
The board did not vote on assessing a premium at Thursday's meeting. Earlier in the week, NCUA Chairman Todd Harper reiterated his request to Congress to amend the Federal Credit Union Act to provide the agency with more flexibility to manage the fund – similar to how the FDIC manages its deposit insurance fund – and NAFCU continues to oppose those efforts as well.
Board members indicated they will continue to closely monitor the situation, with Board Member Rodney Hood saying the agency should "exhaust all options" before charging a premium this year. Vice Chairman Hauptman also noted that the drop in the NCUSIF's equity ratio is being caused by share growth, not losses as was the case following the 2008 crisis.
In addition to the briefing, the board issued a request for comment on the NCUSIF's normal operating level (NOL). The board adopted the current policy in 2017, which set the NOL at 1.39 percent and was later revised to its current level of 1.38 percent; NAFCU has consistently urged the agency to return the NOL to its historic level of 1.3 percent.
The NCUA is reevaluating the NOL policy given the current economic landscape and the maturity of NCUA Guaranteed Notes (NGN). It will also convene a working group of stakeholders to analyze options for updating the methodology. Comments are due to the NCUA 60 days after it publishes in the Federal Register. NAFCU will continue to advocate for a strong NCUSIF and a return to the historic NOL to ensure credit unions retain as much of their resources to direct toward serving members.
The final item on the NCUA's agenda was the final rule related to derivatives, which was unanimously approved. The final rule adopts a principles-based approach and provides credit unions with more flexibility to manage their interest rate risk through the use and purchase of derivatives. It does include a NAFCU-sought change to provide more flexibility by removing collateral requirements for cleared derivatives.
NAFCU will work closely with the NCUA to ensure credit unions have the resources, guidance, and flexibility needed to effectively serve their members as recovery from the coronavirus pandemic ends and into the future.
Related Resources
---
Get daily updates.
Subscribe to NAFCU today.