November 02, 2023
New on the Compliance Blog: Credit card agreement exceptions, HELOC disclosures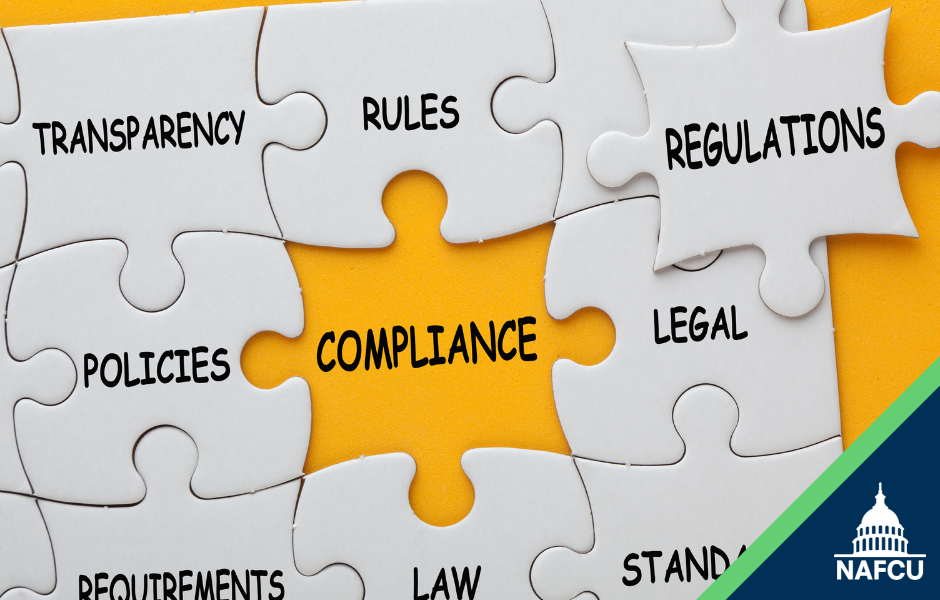 As credit unions work to meet the needs of more than 138 million Americans, NAFCU's award-winning regulatory compliance team continues to keep credit unions informed with new posts on the Compliance Blog every Monday and Wednesday. 
Here's a roundup of what's new this week:  
De Minimis Exception to Submitting Credit Card Agreements to the CFPB: Regulatory Compliance Counsel Tara Simpson follows up on her previous blog about submitting credit card agreements to the CFPB and potential exceptions. Monday's blog focuses on the de minimis exception that may apply to smaller credit unions. Simpson highlights the corresponding regulation, as well as FAQs on the topic.
HELOC Application and Account Opening Disclosures: Senior Regulatory Compliance Counsel Keith Schostag explains application and account opening disclosures for Home Equity Lines of Credit (HELOCs). Schostag reviews what's required to be in those disclosures, how they should be formatted, and other requirements.
Sign up to receive the latest Compliance Blog post in your inbox. Access additional compliance resources, including a compliance calendar, numerous final regulation summaries, and more here.
Related Resources
Consumer Lending
Blog Post
Consumer Lending
Blog Post
Home-Secured Lending
Blog Post
Home-Secured Lending
Blog Post
---
Get daily updates.
Subscribe to NAFCU today.