January 26, 2023
New on the Compliance Blog: NCUA supervisory priorities, Wells Fargo's $3.7B fine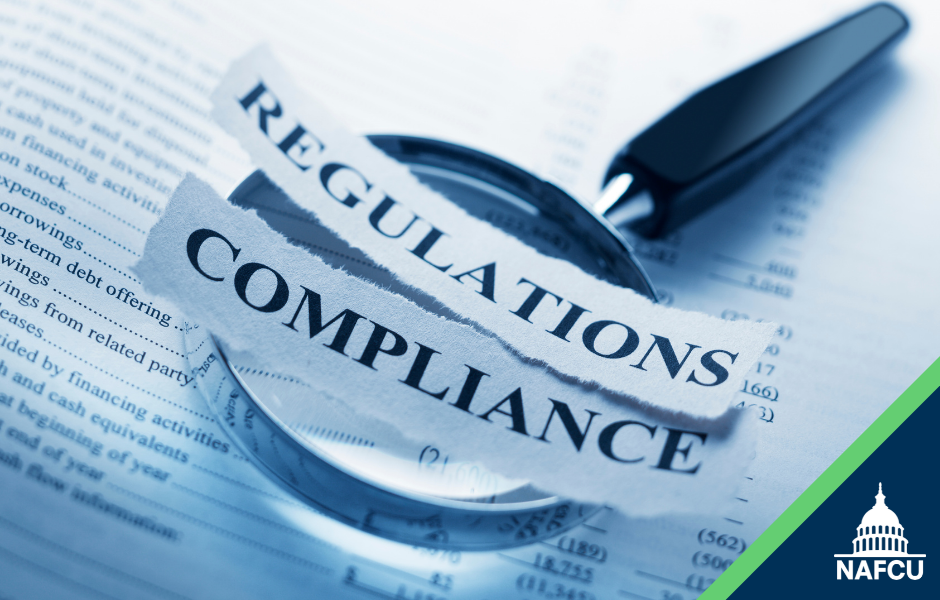 As credit unions work to meet the needs of more than 134 million Americans, NAFCU's award-winning regulatory compliance team continues to keep credit unions informed with new posts on the Compliance Blog every Monday and Wednesday. 
Here's a roundup of what's new this week:
NCUA Releases 2023 Supervisory Priorities: Regulatory Compliance Counsel Justin White breaks down the NCUA's 2023 supervisory priorities, which identify new and existing initiatives the agency will focus on throughout the year.
Of note, the NCUA will host a webinar to discuss the priorities, happening Tuesday at 2 p.m. Eastern. During the webinar, Christel Orusede, from the NCUA's Office of Examination and Insurance, will moderate a panel of NCUA subject matter experts who will discuss the priorities and other aspects of the agency's examination program for the year. Registration for next week's event is open.
CFPB Enforcement Action Against Wells Fargo Orders Billions in Redress and Civil Money Penalty: Senior Regulatory Compliance Counsel Rebecca Tetreau reviews the CFPB's enforcement action against Wells Fargo that requires the bank to pay more than $2 billion in redress to its customers and a $1.7 billion civil money penalty.
Sign up to receive the latest Compliance Blog post in your inbox. Access additional compliance resources, including a compliance calendar, numerous final regulation summaries, and more here.   
Related Resources
Add to Calendar 2023-11-30 09:00:00 2023-11-30 09:00:00 Safeguarding Credit Unions with Threat Intelligence Listen On: Key Takeaways: [1:01] What is threat intelligence, and why is it important to CUs? [2:14] What are threat intelligence feeds, and what role do they play in strengthening CUs? [4:41] Leveraging threat feeds and integrating intelligence into tools is crucial. [6:35] Learn what threat CUs should be most concerned about. [7:39] Phishing is ever-evolving, and user awareness is critical. [10:43] Learn how Defense Storm uses feeds to protect its customers. [13:28] Threat intelligence is not as complicated as some think; initiation can be easy through Slack, discussions, and a reporting culture. Web NAFCU digital@nafcu.org America/New_York public
preferred partner
DefenseStorm
Podcast
Consumer Lending
Blog Post
Add to Calendar 2023-11-28 09:00:00 2023-11-28 09:00:00 Growing Creatively & Innovatively in 2024 Listen On: Key Takeaways: [0:58] What can credit unions do to best prepare themselves for 2024? [2:12] Although he sees a glimmer of hope, Jack points out that the liquidity crisis and slow prepayment speeds hamper rapid recovery. [5:22] We discuss how credit unions seek low loan growth through member-centric strategies such as second mortgages and home improvement lending. [7:34] Credit unions are leveraging advancing technology for member-focused engagement. [9:31] How will technology continue to evolve and affect credit unions? [11:43] What role does AI play in innovative growth? [14:14] Credit unions adopt technology for efficiency, enabling staff to focus on personalized member interactions, especially with younger generations. [17:14] Closing thoughts, emphasizing competition against banks and fintech for younger generations. Web NAFCU digital@nafcu.org America/New_York public
Strategy & Growth, Consumer Lending
preferred partner
Allied Solutions
Podcast
---
Get daily updates.
Subscribe to NAFCU today.