September 22, 2022
New on the Compliance Blog: A statutory lien refresher, a quick snapshot of Reg Z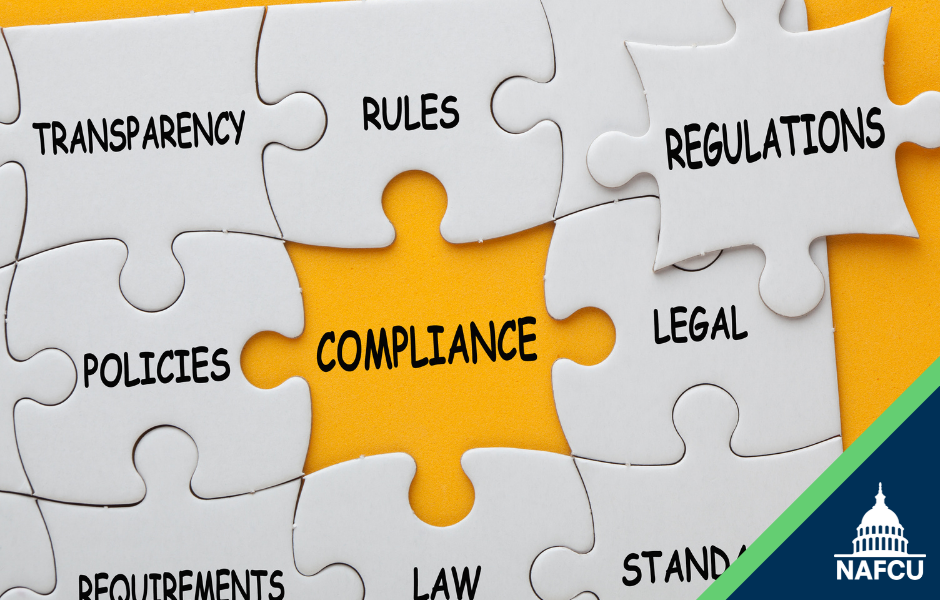 As credit unions work to meet the needs of more than 133 million Americans, NAFCU's award-winning regulatory compliance team continues to keep credit unions informed with new posts on the Compliance Blog, published every Monday and Wednesday.
Here's a roundup of what's new this week:
A Refresher on the Statutory Lien: Senior Regulatory Compliance Counsel Keith Schostag shares a quick refresher on credit unions' statutory lien in member's shares and dividends, granted under the Federal Credit Union Act and Section 701.39 of NCUA's Rules and Regulations. Schostag notes that this allows credit unions to use funds deposited in a member's account to satisfy outstanding defaulted loan.
Dry Eyes, Fatigue, and the Limiting of Term Increases: Regulatory Compliance Counsel Justin White provides an overview of Regulation Z and how section 1026.55 may influence a credit union's plans and how credit unions may traverse section 1026.55. White covers details on limitations on APR increases for transferred balances, variable rate exception, and more.
Sign up to receive the latest Compliance Blog post in your inbox.
Related Resources
---
Get daily updates.
Subscribe to NAFCU today.