July 12, 2018
New interagency task force to focus on consumer, financial fraud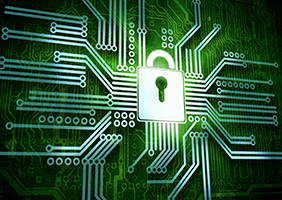 The Department of Justice (DOJ), Bureau of Consumer Financial Protection (BCFP), Federal Trade Commission and other agencies are joining forces to combat consumer fraud through a new task force announced Wednesday, which was established by an executive order signed by President Donald Trump. The Task Force on Market Integrity and Consumer Fraud will mainly focus on fraud against the elderly, servicemembers and veterans.
Announcing the new task force yesterday, DOJ Deputy Attorney General Rod Rosenstein used the example of a coordinated effort between DOJ, the Departments of Homeland Security and Treasury, and the Postal Inspection Service that resulted in 74 arrests in the U.S. and overseas over cyber-enabled financial fraud.
This new task force, which will invite participation from law enforcement, hopes to "identify and stop fraud on a wider scale than any one agency acting alone," Rosenstein said. Its focus will be on fraud against the government, financial markets and consumers; procurement and grant fraud; securities and commodities fraud; digital currency fraud; money laundering; health care fraud; tax fraud; and other financial crimes.
Mick Mulvaney, acting director of the BCFP, also delivered remarks on the establishment of this task force.
Today, NAFCU is hosting a webinar on internal fraud and how credit unions can prevent it. Sponsored by NAFCU Services, viewers of the webinar will gain tips on detecting red flags for fraudulent conduct in employees and identify the best ways to prepare for an internal investigation. Registration is available here.
The association also has available a whitepaper – free for download now – covering the rise of electronic payments; the recent trends in fraudulent transactions; unauthorized use and liability requirements; how to mitigate the risks of fraud losses; electronic check collection and return; and same-day ACH.
These topics will also be discussed during NAFCU's Risk Management Seminar, Aug. 13-15 in Denver, Colo. Registration for this conference is still open for association members and nonmembers.
Related Resources
---
Get daily updates.
Subscribe to NAFCU today.