May 14, 2019
Overdraft rule first as CFPB outlines reg review plans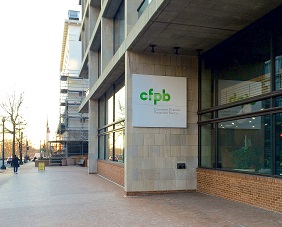 The CFPB will review the overdraft rule first as part of its compliance with the Regulatory Flexibility Act (RFA). A section of the RFA requires agencies to review certain rules within 10 years of their publication; the bureau Monday published a plan for how it will review rules under the RFA.
The bureau, in its request for information (RFI) on the overdraft rule, explains the rule's history, how financial institutions apply overdraft fees and previous research and input on the rule's impact on consumers.
NAFCU has long defended credit unions' use of responsible overdraft programs – they are often coupled with free financial education and counseling services to ensure credit union members are informed of the benefits and uses of overdraft products. The association has also monitored litigation risks under the rule.
In the RFI on its plan for periodic review of rules, the CFPB says that it will initiate reviews of final rules roughly nine years after the rule's publication. Based on previously gathered information and feedback provided through a comment period – with the potential to request more information from interested parties – the bureau will then determine whether the rule should continue without change, be amended or be rescinded in order to minimize its economic impact on small entities.
The bureau also references previous RFIs related to inherited regulations and adopted regulations. NAFCU, in its comment letters, had urged the bureau to better tailor regulations and use its exemption authority to provide credit unions with regulatory relief.
The overdraft rule RFI will be open for a 45-day comment period, while the general plan for reviews will be open for 60 days once published in the Federal Register. NAFCU will issue Regulatory Alerts to member credit unions to gather feedback to provide the bureau on both RFIs.
Related Resources
---
Get daily updates.
Subscribe to NAFCU today.