September 19, 2018
Payday lender groups seek rule delay; NAFCU reiterates call for exemption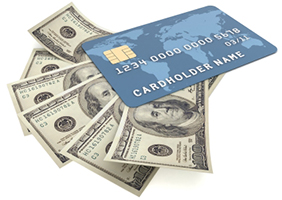 The Community Financial Services Association of America (CFSA) and the Consumer Service Alliance of Texas have asked a federal court to delay implementation of the Bureau of Consumer Financial Protection's (previously the CFPB) payday lending rule, scheduled to take effect August 2019.
The bureau has indicated a willingness to revisit and reconsider the rule, but no actions have been taken. Bureau Acting Director Mick Mulvaney was denied a request by a district judge to halt the rule's effective date in June.
The CFSA filed a motion for preliminary injunction last week, which also challenges the constitutionality of the bureau's structure. The group is asking the court to rule on this preliminary injunction by Nov. 1. Earlier this week, the bureau filed a motion to extend the deadline for response to the plaintiff's motion. If granted, the deadline would be Oct. 29.
While the final rule addresses many concerns raised by NAFCU to ensure credit unions' ability to meet consumers' needs for short-term, small-dollar loans, the association has asked the bureau to expand the rule's safe harbor as the NCUA seeks to enhance its payday alternative loans (PALS) program. NAFCU told the bureau that by ensuring all future PALs program will fall under the bureau's alternative loan exemption, credit unions will by more likely to adopt PALs programs.
The association has also asked that the bureau consider using its exemption authority to grant relief to state-chartered credit unions whose short-term, small-dollar loans don't explicitly fall under the bureau's payday lending exemptions.
Related Resources
---
Get daily updates.
Subscribe to NAFCU today.