March 12, 2019
Postal banking not a solution, NAFCU tells Congress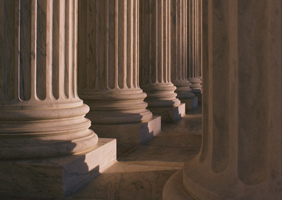 NAFCU's Brad Thaler, ahead of a Senate Homeland Security and Governmental Affairs Committee hearing today, reiterated the association's position that postal banking is not a solution Congress should consider as it works to put the U.S. Postal Service on a sustainable financial path.
Today's hearing will examine a report from the Treasury Department on how to overhaul the U.S. Postal System to return it to sustainability. The report specifically noted that the entity should not pursue postal banking given its "narrow expertise and capital limitations" – a view shared by NAFCU.
"… NAFCU and our member credit unions are very concerned that allowing the U.S. Postal Service to provide banking services will be beyond its core competencies, will raise a number of serious regulatory and consumer protection questions, and will present significant competitive issues for private sector entities," wrote Thaler, NAFCU's vice president of legislative affairs.
Thaler said NAFCU is supportive of efforts to reduce the U.S. Postal Service's costs and increase its efficiencies and noted that credit unions rely on the service to communicate important financial information to members.
NAFCU has raised concerns over the U.S. Postal Service offering banking services. The association holds that credit unions already offer loan products and savings mechanisms for their members, and consumers are best served by institutions that can offer a full range of financial services and develop relationships with their members.
Related Resources
---
Get daily updates.
Subscribe to NAFCU today.