April 15, 2020
PPP's supplemental rule clarifies some CU questions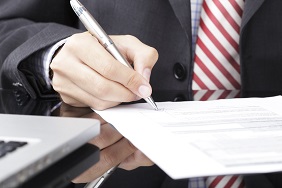 The interim final rule from the Small Business Administration (SBA) to implement its paycheck protection program (PPP) published today in the Federal Register. In addition to the rule's text that was previously released, a supplemental version was also published that clarifies some questions credit unions have had related to documents needed for self-employed individuals' income and eligible businesses.
For self-employed individuals, those that file a Form 1040, Schedule C are eligible to receive a loan through the program as long as certain criteria are met.
For eligible businesses, the updated rule clarifies that directors or certain equity holders of PPP lenders that are owners of unrelated businesses may apply for PPP loans. For credit unions, this means that board of directors, who are not key employees or officers of the credit union, may apply for a PPP loan through the program.
In addition to the interim final rule, the SBA and Treasury published an updated version of its FAQs to address questions related to the SBA's Standards of Conduct Committee, PPP borrowers that are also employed by a government department or agency, and process of reviewing required borrower information before submitting applications through E-Tran.
NAFCU has its own PPP FAQs available to help credit unions that are providing loans through the program through the process, and recently shared additional insights into the program on its member-only Lending Network. Credit unions can also reach out to NAFCU directly with questions.
Access all NAFCU's coronavirus resources here.
Related Resources
Business Lending
Blog Post
Business Lending
Blog Post
---
Get daily updates.
Subscribe to NAFCU today.